Now that you removal is on the way, with all your items packed and loaded by the specialists from the removal company and your new home is ready to receive you, you finally find yourself with some free time on your hands. You and your family have gone through enough stress already, so there would be an urgent need to relax and forget about all the pressure and strain that have been laid on your shoulders in the past couple of weeks.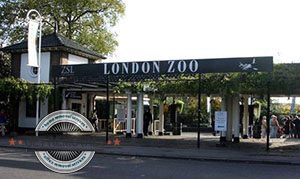 In order to make that happen, do not just sit around watching your boxes being unloaded from the van/truck, but get your partner and kids and go do something fun. London offers great opportunities for spending a pleasant afternoon with the family.
For example you can:
Visit the

Science Museum in South Kensington

. By stepping inside this temple of knowledge you are going to be emerged in new worlds that you are going to find pretty fascinating for sure. You and your kids will learn new stuff and enjoy yourself at the same time. It is not necessary to be the Science Museum of course, but rather any museum on the territory of the metropolis.
Spend a day in Windsor Great Park. It is a public secret that the park is the favorite weekend retreat of the Queen. If it is good enough for her, it is good enough for you too. The 4 800 acres of the Windsor Park offer great opportunities for sports and recreational activities. You can just walk around and talk, or make a family picnic de-stressing and having fun playing different games.
The Great London Zoo is another valuable option for you. Not only it is the oldest scientific zoo of its kind, but it is also home to 19 179 individual animals from 806 species, making it one of the largest and most important collections in the world. If there is a place in the metropolis that London is today where you can feel reconnected with the natural environments from all over the world, that is definitely the Zoo.
You can always go to one of the great theme parks that London has to offer, like the Chessington World of Adventures which as of 2014 has a couple of new rides installed and operational. Your kids would definitely be grateful for a day spent at such a place, and you and your partner will not be dissatisfied by the experience too.
Last but not least – you can just invest a couple of hours exploring your new area of residence. Walk around the streets, see where the shopping area is, get to know the neighbors or simply have a nice meal at a restaurant, seeing if you have just found your new favorite place for family dinners outside the house.
Remember, the reason you are doing all this is to reduce the stress and relax. So do not feel restrained – do whatever would make you feel better.