If you're one of those people who have a certain amount of mistrust towards removal companies we'd understand that. Unfortunately in the last few years the moving service market has been flooded with new companies that offer sub par service quality. Often the low quality is hidden behind big promises and suspiciously low prices. This put a legitimate company like ours in quite the predicament. What distinguishes our removals in Havering, RM1, RM2 from the competition?
Why Choose Our Moving Company?
For start we are not going to try to convince you that our prices are the lowest possible on the market. Chances are they're not. What we can, however, claim with 100% certainty is the fact that we offer the best service value. There are a couple of other relocation companies that also offer high quality removals in HaveringRM3, RM4, but none other that does it as such affordable prices. Our entire service package is based around the idea that a great service has a great price. Thus we're affordable for everybody and with you know that you'll be charged fairly no matter if we're talking about a commercial or domestic removal.
Not only are we prepared to see through your relocation but we don't limit our removals to Havering but also the entire Greater London area and even offer removals from London to a number of cities like Liverpool and Birmingham and international moving services.
Quick and safe removals from any part of Havering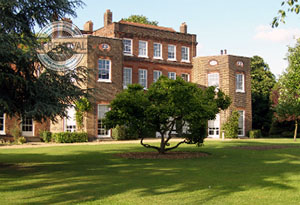 Further we do single items removals Havering, RM5, RM11 as well as single item removals and IKEA collection. We offer to have any item(s) you purchased from any furniture store in London delivered to your location fast and secure with the option to have it assembled by our moving team.
Excellent relocation services anywhere in RM1 and RM7
As you may know a key to a successful service is the people delivering it. When it comes to professional removals in Havering, no one does them better than our trained, licensed and thoroughly dedicated technicians who work day and night for your comfort and peace of mind. Once you have your removal in Havering done by us, you will know what true customer satisfaction feels like.
If you think that our services are something that might interest you feel free to contact us. We're available for communication over the phone or via email. You can even submit an order directly – just use the booking form. Put in the relevant information and we'll contact you in 24 hours with a quote and request for order confirmation. If, on the other hand you need more information – call us and our operators will gladly answer any questions you have.
Additional info about the borough of Havering and RM area
The borough of Havering, RM12, RM13, RM14 gets its name from a small village that lies on its outskirts. Havering-atte-Bower stands at some 24 kilometres from Charing Cross. It is believed to be a very old name, first recorded in the Domesday Book which quotes the place as Haueringas, which roughly translates as "settlement of the followers of a man called Hæfer". The modern borough was created in second half of the 20th and has a territory of 43.35 square miles – one of the largest in Greater London. The current population is near 240 thousand people with average population density of 5500 people per square mile. There are over seven thousand various large and small businesses located in the borough with a large part of them operating in Romford which is the main economical and administrative centre of the borough.
According to the most recent statistics over 7000 businesses are based on the territory of Havering, making it not only one of the major residential areas in these parts of the metropolis, but also an important center for commerce. The balance between employment rates and residential facilities that Havering offers definitely makes it one of the best places in the capital at the present moment.