Professional removal services don't come for free, nothing good in life does really. Fact of the matter is that most people do need a specialised removal service for their property relocation but aren't willing to pay the steep price. This is only logical and expected. So, what needs to be done in one such situation?
Well, for starters contacting us in W5 or W13 at Get Removals would be a good idea. We are a locally based, specialised moving company dealing with all types of residential and commercial property removals. The fact that we service the W5 and W13 postal area with priority means our private and business customers can expect more than reasonable service prices and excellent cost efficiency no matter how basic or complex the relocation.
Our service covers Ealing completely
While extremely low prices are usually suspiciously cheap, it doesn't mean we charge people at outrageous rates for our time and effort, quite the opposite actually as all customers will receive:
Free of charge, no obligation quotes without any hidden fees;
Fair, customised pricing that doesn't include any additional or unmentioned charges;
Handy midweek discounts on all removal services;
Cost efficiency of our moving services is not just based on figures, quotes and prices. Cost effective removals are also safe, efficient and quick removals. In light of this, we work with specially qualified movers and experienced drivers who will ensure every item in our care is transported and delivered timely, safely and intact.
Our company owns a large number of specialised cargo vehicles of different size, wheelbase and payload capacity – this means we can haul almost any item to any destination nationwide. Also, we have full liability insurance,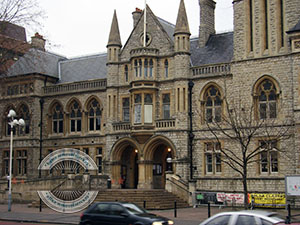 extensively wide coverage on both collections and deliveries, we coordinate all removals through our dedicated call centre, maintain round the clock customer support and provide adequate technical advice from start to end.
Indeed our dedication, professionalism and punctuality may seem too good to believe, but nevertheless we are committed to providing all customers with fair priced, efficient removals that are actually worth it. Some of the more popular service solutions we have on offer include domestic removals in Ealing, W3, W4, office removals, furniture removals, rubbish removals etc. We also provide specialised packing service, or delivery of packing materials to customers.
Top quality packing supplies
You don't need to scout every single store in Ealing to find high quality packing materials. The only thing that you need to do, to find such materials is to call us and we will deliver them to you. The packing materials that we provide to our clients are of the highest quality and are 100% eco-friendly. This means that they are made from recycled materials and that they are a guarantee for the safety of the items that you are moving.
Single and odd item removals
We also provide excellent single item moving services. Our Ealing moving services are known to be the best and a testament to this fact is that they are the most sought by the local residents and business owners. So if you have single items that you wish to be moved, don't be shy to call us because we will happily give us you a hand with your project.
Lowest prices for moving services you can find
Rubbish removals can be quite laborious and messy. So why don't you give yourself a break and take advantage of our high standard rubbish collection services. By doing so you will have the peace of mind that your junk is being cleared by a team of highly experienced and capable waste clearing technicians. Know that we work with affordable prices that won't even put a dent in your monthly budget.
Ealing – Here is Where You're Moving To
Having our diligent and well organised removal teams dealing with your relocation means no hassles at all, and heaps of free time to do what you wish. One the same note, Ealing, UB2, UB4 is one of the thirty five major metropolitan and commercial centres of the capital which means there are lots of things to do and places to see. Ealing changed from a village to a proper suburb during the urban expansion and growth of London in the late nineteenth, early twentieth century. Throughout the Victorian era, Ealing, UB5, UB6 had become a desirable suburb, some even dubbed it Queen of Suburbs. W7, UB1, Ealing is perhaps best known for its film studios. The filmmaking facilities are the oldest in the world and still in use.
The London Borough of Ealing is situated in the western parts of the city and is classified as an Outer Borough. The borough is one of London's most populous areas with a population of 340.000 people. Ealing is home to some of London's finest secondary schools including the Cardinal Wiseman School. The school was founded in 1959 and is a coeducational school that currently has approximately 1900 students from the ages of 11 to 18. Another well-known secondary school of the area is the Acton High School.