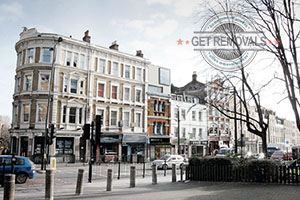 As a seasoned man and van company we know that there are several ways to approach a relocation. This means that we are always able to choose the right approach and automatically convert a time consuming and laborious removal into a simple task. So if you like what you are reading don't waste any more time and give us a call today.
At the moment we are known to be the N1, Islington based moving company with the largest assortment of removal services. In all honesty our range of man and van services is so immense that we had to divide most of our services into several sub-categories so that our clients can find more easily the particular removal services that they need. So if you are worried that we won't be able to provide you the moving services that you need, don't be because we promise you that we will find a way to provide you the services that you seek.
Every single one of our removal services is of the highest quality because of two factors that play an integral role for the standard of our services.
Our team of professional removalists

– Every single one of our packers, carriers and drivers is an experienced professional that has years and years and years of experience behind them. We have managed to put together such a team by following an employment that allows us to filter out and hire only the most competent and hard working professionals.

Our moving tools

– To make your employees even better at their job we have equipped them with the best moving instruments that are on the market. We have done so because we firmly believe that by making our workers better we will automatically enhance the quality of our removals Islington, N5, N19.
What Can Our Movers Handle?
Also it is because of the fact that we have combined highly capable workers with top notch tools that we are able to provide to our clients specialized removals Islington , N7, EC1. When we say specialized removals we mean the moving of:
Paintings, sculptures, and other works of art
Musical instruments including royals, organs, cellos and etc.
Industrial and manufacturing machines and equipment
Vintage, fragile and delicate objects
Items which historical significance
Oversized and overly heavy items
If you wish to learn more about our moving company and the numerous man and van services that we provide, we invite you to explore our company website in full or to call us at any time of the day.
We can carry out a removal no matter what your address in Islington borough is
Most reliable team of movers
We can make your house removal a quick and efficient affair without making you pay silly money for it or risking the safety and integrity of your belongings. Our diligent and well organised removal teams will expertly deal with all stages and aspects concerning the removal. We guarantee safe handling, quick delivery and punctual work attitude. We offer customised quotes and pricing able to meet specific budget needs. We maintain week-round availability.
Safe and green rubbish disposal
Our team is also licensed and qualified to carry out domestic & commercial property waste clearance. We deal with quick removal and safe disposal of all types of nonhazardous waste. Our specially trained technicians are able to collect rubbish from anywhere on the premises. For quick and efficient service completion we require vehicle access to the property, or at least the nearest on street parking. Work carried out according to health, safety and environmental regulations.
Safely store your belongings
If your next address is not quite ready to accommodate your stuff, or not all items will be part of the removal, then we can arrange for affordable long/short term storage service. Customer belongings will be kept in clean, fully secured storage facilities, under constant video surveillance and round the clock security. Customers have access to their goods at any time, though we will need two days' prior notice before releasing items from storage.
Some quick facts about Islington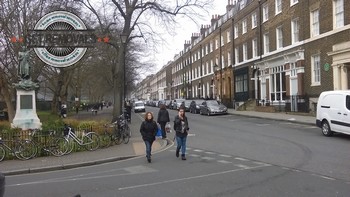 We operated mostly in the district of Islington, N1 due to the fact that we are based in the area. The district is situated in Central London and is part of the London Borough of Islington. Islington is classified as an inner London residential district. The district is mostly inhabited by the middle class of London. The district of Islington is often used as a setting in English literature and this is why it is one of London's most renowned areas. Islington is also home to several graded building the most prominent of which is Union Chapel.
Islington is one of the Inner London boroughs. Formed by a merger of three former administrative divisions of the capital, Islington happens to be the second smallest London borough, and remains the third smallest district in the country. The original settlement from which the borough formed was established during the Saxon period, which is also reflected in the etymology of its name. Currently, Islington comprises of twenty two suburbs or areas, and is home to many places of interest.