You don't need to look further for a removal company. Really – you don't. Get Removals is the only company prepared to meet all your needs. We've the ability to take care of any removal in Waltham Forest,  E4, E10 regardless how big or small. Each member of our dedicated hardworking team has many years of practice and can deal with anything from a big house or office removal to something more specific like furniture collection. We're even capable of organizing a removals from London to a large number of places (including foreign countries).
We can send a team of movers anywhere in Waltham Forest
Still, as impressive as a large catalogue of services is it is nothing more than wishful thinking without the actual capacity for the moving company to deliver on its promise. You don't have to worry about that with us. Like we said – there is plenty of experience in our team. Even our phone operators are true professionals. Does it really matter? Of course, the service would be incomplete without great phone support. Our operators are not just friendly and skilled. They're more gifted than the computer store "tech wizards". If you need proof of our company's flexibility you need to look no further. Rest assured they will answer all your questions and provide you with an accurate quote no mater how difficult or odd your removal in Waltham Forest, E17 is.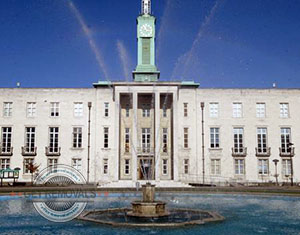 And speaking of flexibility – our prices are as impressive as our staff. We try to be as versatile as possible so expect to receive custom pricing. Basing our calculations on the reference prices shown on the website we will calculate as accurate estimate on the final value as possible. It is imperative that you provide accurate project details to our operators. Don't worry that you might be too descriptive – it will only ensure that the email you receive in 24 hours after the call will contain a very close number to the actual final value. The estimate will be complete and there will be no hidden costs. The only thing is not included are parking and similar fees paid during your removal in Waltham Forest, E11, E15.
Learn More About Waltham Forest
There has been human activity in the area which currently falls in the borough of Waltham Forest ever since pre-historic times. Scholars have found primitive tools and human remains dating as far back as the Stone Age. During the Roman Rule of Britain the area held certain importance and there was actively inhabited. In modern times it is one of the most culturally rich and diverse boroughs in the English capitol. The 260 thousand people that live here are a mixture of all world cultures and religions. In terms of territory Newham covers just under 15 square miles which makes for 17 thousand people per square mile on average.