People have been relocating their homes and businesses in search of better life and more opportunities since the dawn of time. Fair enough, not all relocations have been embraced but nevertheless moving for the better has always been a priority. The professional moving industry is a relatively new occurrence when compared to the type of service it deals with – property relocations. Having said this, the professional moving industry has quickly adapted to what customers these days require and expect of a good quality, relocation services.
Book a moving team anywhere in Dagenham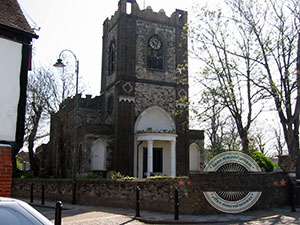 One company that knows what professional removal services in Dagenham are all about is Get Removals. We have been around for quite some time, and have gained invaluable expertise, and have a much better understanding of what customers need of a good quality removal solution. First and foremost – we employ specially trained movers and experienced drivers because working with qualified professionals is the only way to ensure the safe handling and damage-free transportation of items in our care. Having said this, we also hold full liability insurance.
Customers have always been the focal point of our business philosophy. Customer satisfaction is achieved through punctual, reliable and affordable servicing that leaves nothing to chance. In light of this, we provide a number of important things:
Attentive customer support, available twenty four hours a day, seven days a week;
Free, no obligation service quotes, prepared by specially trained consultants;
Fair, adequate pricing that corresponds to the actual specs of the job.
Midweek discounts on all moving services;
All removals we conduct are coordinated through our dedicated call centre in order to avoid delays and overlaps. We maintain wide coverage on all pickups and deliveries. We have good short notice availability in the RM9 and RM10 postal areas.
We have the technical capacity and service expertise to handle a large number of general and specific services such as: domestic removals, office and business removals, piano and furniture removals, professional packing services, delivery of packing materials necessary for self-packing, different waste collection services like rubbish or junk removal.
Naturally, we own a large number of transport vehicles, after all we are an experienced moving company. Our cargo vans are cleaned and restocked with removal blankets after each job, equipped with satellite navigation systems, and fitted with hoisting and latching equipment required for heavy lifting.
THe most qualified team of movers in Dagenham
We are the best home removals Dagenham based and operating experts. We are fully licensed and extensively trained technicians who know how to approach any job you might need help with precision and care unmatched by any other contractor in the industry. We will tailor an individual plan for your relocation that is considered according to your needs and preferences. What is more, we will offer you the best price on the market thanks to our special custom pricing system.
Save time and money
Do not hesitate to get in touch with us if you decided to do your relocation on your own too. Our van hire in Dagenham service will definitely help you complete the task properly, on time and without hassle. Our clean and well maintained vans will be perfect for covering your needs and preferences. Just come down our headquarters and pick up the one most suitable for you, or let our specialists pick one up for you.
Licensed rubbish removal specialists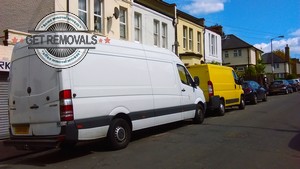 House clearance in Dagenham is another thing you can count on us for. Our expert technicians have permissions with all London depots, so all the junk collected will be swiftly and efficiently disposed of. What is more, since we are on a pretty flexible schedule we will do the job exactly when it is going to be most comfortable for you. Get in touch with us now for more information.
We dare say that we provide the best packing services in the borough. We know that we sound boastful but it is a fact that we are the only moving van hire company that uses moving boxes of the highest quality. We use the best packaging supplies because we truly believe that our clients should have the comfort of knowing that their belongings are properly and safely packed. So, if you are having trouble packing your possessions, give us a call and we will pack them for you. Know that this won't bring up your house removal cost, as we work with affordable prices.
Dagenham – Few Interesting Facts
If you are looking for something to do while we deal with the removal prep work, then Dagenham, RM9, RM10 should prove sufficient. The area is one of the largest suburbs of the capital, with access to many facilities, services and amenities. Once Dagenham had five manor houses, today there is only one surviving – Valence House on Becontree Ave. Currently the house serves as Dagenham's history museum. Dagenham originated as agrarian settlement i.e. a typical London village that was engaged in market gardening for the city. Until the nineteen twenties Dagenham was hardly urbanised, there weren't too many buildings or housing. The construction of the Becontree Heath Estate signalled change for the area. Currently, the biggest employer in the locale is Ford Dagenham. This particular plant of the Ford Motor Company provided work for about forty thousand people during the nineteen fifties.
Dagenham is a north eastern borough that serves mainly residential services. The conditions in the area radically improved after the preparations for the 2012 London Olympic Games, because the borough was a host to them. Dagenham is a suburban development in most of its parts, and it is very well connected via all transport links imaginable to the big commercial and business centers of Inner London and the nearby boroughs.
Be sure to check out the landmarks in Dagenham
We have based our removal firm in the London Borough of Barking & Dagenham. The borough is located in the northeastern parts of the city and has a population of 187.000 people. The Barking Abbey curfew tower is perhaps the borough's most popular and visited landmark. The tower lies in close proximity to St. Margaret's Church which is another well-known local landmark.