Many people make the common mistake of thinking that local relocations and international relocations have the same dynamics and therefore can be planned, organized and conducted in similar fashion. The truth is that both types of relocations have very different dynamics and therefore shouldn't be approach in the same manner. These are the difference between moving locally and moving internationally.
Duration:
When it comes to the duration of the removal the formula is quite simple, the shorter the distance between point A and point B the more quickly the job will get done. This means that international relocations are much more time consuming than local removals. So in the case that you are facing an international relocations, don't get your hopes up that your move can be completed in a matter of hours because it will at least take a couple of days.
Local laws: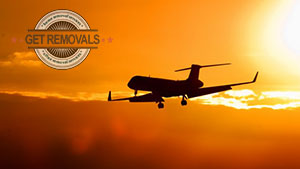 When one moves locally he/she must conduct the relocation in full accordance with the local laws. However when the relocation is on an international level the laws tend to change between the point of departure and the point of arrival. So before you embark on conducting an international removal make sure that you learn the relocation laws and requirements of the country to which you are moving. This may save you from a lot of trouble and more importantly prevent you from getting fined because you won't be breaking any laws.
Planning:
In terms of planning, local removals are much simpler to plan. It is like this because you can easily decide to take everything with you and pack it, load and transport it to your new home or place of work. With international relocations however you must carefully reflect on which items you will take with you and which you will leave behind because most man and van companies that provide international removal services tend to charge in dependence of the volume of items that they are moving.
Customs:
This category is an amalgamation between the aforementioned local laws and planning categories. Before you decide what you will be taking with you, make sure that you learn more about the import taxes of the country to which you are moving. You must do so because it may turn out that you must pay a significant amount of money to bring some of your belongings with you. Even more in some cases in may be illegal to import such items into the country. On the other hand if you are facing a local removal you can feel lucky because you won't be facing such problems.
Culture shock:
This aspect of the relocation doesn't have much to do with the planning or execution process but it is an important aspect that is involved in all removals. While moving locally won't cause you to feel a cultural shock as you will be moving within a well-known country, moving abroad will certainly be challenging until you get use to with your new way of life and local traditions and cultural preferences.
As you can see moving locally and moving to a foreign country isn't exactly the same thing.