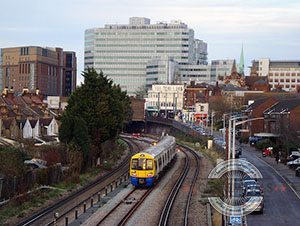 Moving places can be somewhat complicated, as there are quite a few issues and aspects to consider. Usually, moving with young children or pets is even more complicated. In light of all this, some specialised assistance will make all the difference. Get Removals can provide you with affordable and reliable removal services in Croydon, CR0, CR2, CR0 that cover everything from start to end. Not only that, but we will provide valuable advice and guidance on how to relocate in the most efficient and manageable way. Allowing for a smooth transition from one destination to the next is quite important.
Full coverage of Croydon
What makes us a professional removals company in CR0 – Croydon
Being a professional removal company, experienced in dealing effectively with all types of residential and commercial removals, we know that cost efficiency and comprehensive coverage of our moving services are essential to our customers. We know that tight budgeting is a common issue for many customers yet the removal cannot be postponed for a better time, because of this we will estimate your relocation request fairly and reflectively. We will provide a free, no obligation quote. If customers are happy with the figures, then we will move onto a customised service price that encompasses all aspects of the removal.
Reliable locally operating relocation team
As expected, our company works with specially qualified movers and experienced drivers in CR0, London all of whom know their work inside out, and will ensure the safe handling and no-damage transportation of your belongings. Our customers will be happy to know that we:
Provide punctual and helpful customer support twenty four hours a day, seven days a week;
Coordinate all stages of the removal project through our dedicated call centre;
Offer midweek discounts on all CR5, CR8, Croydon removal services;
Maintain wide coverage on both collections and deliveries;
Have full liability insurance and the necessary licensing to operate countrywide;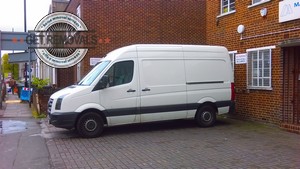 When it comes to swift and efficient transportation our capacity is more than sufficient. Our fleet of cargo vehicles are:
Of different size, wheelbase and payload capacity;
Cleaned and sanitised thoroughly after each removal;
Stocked with enough safety blankets and equipment for lifting and securing of heavy items;
Fitted with properly working satellite navigation systems;
The company will deal effectively with all types of domestic removals in Croydon, SW16, SE19, a large number of business, branch and office removals, as well as a wide range of specialised relocation options like furniture removal from and to Croydon.
Best price to service quality ratio
Looking for a good removal company to handle your property relocation? If so, then we are the people you need! We are the most efficient and affordable house movers in the district. When we are on the job, moving costs will be brought down to a minimum through specialised removal quotes and customised pricing. There will be no risk of damage or misplacement of items as we work with the most skilled and dedicated removal men around. Each moving project we handle is completed properly and on time – experience and professional expertise make all the difference. We cover all stages of the relocation process.
Do your company justice – move it with us
We are veterans in the field of business removals in Croydon. Our experts will come with a moving van and all the relevant equipment, they will prepare your office, equipment and other items that need transportation for the road and then proceed to carrying out the job in a swift and efficient manner. Your office relocation is to be completed exactly on schedule, and needless to say – our movers in Croydon will take the responsibility of looking after every single need of yours. Just call for a quote and leave the rest to us.
Something more about Croydon
Since you don't have any commitments toward your removal as we will expertly deal with it all, use the opportunity to get to know one of London's largest and most developed localities. Croydon, within the London Borough of Croydon, SE25 is identified by the London Plan as one of the major commercial and admin centres of the capital. Croydon owes its economic development and adminisitrative importance to its geographical location – one a major transport corridor between Central London and the south coast of the country. Croydon is an old part of the city. It appears with a detailed record in the Doomsday Book of ten eighty six. During the medieval period Croydon was a thriving market town. Much of the local economy was engaged in charcoal making. Economy of modern day Croydon is mainly focused on retail and the service industry.
Croydon is an Outer London borough in Southern London. It is also the most populous of all of the capitol's boroughs. At the centre of the borough is the historic town of Croydon, which originated from a small market town in the middle ages to the most populous administrative division of the capital.
Important landmarks in Croydon that will probably catch your eye include The Surrey Street Market that has been around for centuries and has become an integral part of the area; The Grade II listed West Croydon Baptist Church; Croydon Town Hall and other great examples of public architecture in the area.