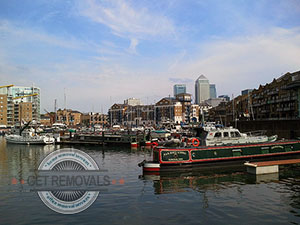 What makes a moving company the right one for you? It's a question you're probably asking yourself if your about to organize removal in Newham, E6, E7. The short answer would be – one that organizes the whole thing for you. We at Get Removals can take the burden off your shoulders and see the entire moving operation handled in the right manner. We have the capacity to plan and organize it properly and the staff to execute the removal in a speedy and secure manner.
Indeed, safety is one of the most important goals of our company. We never risk the items that are transported. We promise to have each and every item, big or small, light or heavy taken care of in a proper way. There won't be a moment you'll feel confused by what is going on as we keep our customers in the clear about each aspect of the entire process. From the historic Queen's Market to the buzzing Stratford Centre, Newham is a popular shopping destination, but when you are shopping for dependable removal services in Newham, you need not look further than our fully licensed and insured pro movers, and our fleet of modern, clean and immaculately equipped vans. We'll note any specific requirements you might have and take a course of action according to them. But even without special instructions you might expect us to organize a safe removal in Newham, E12, E13. Not only will your belongings be carried and arranged in the van in a safe manner but we can also handle packing. If you don't have the time or the confidence to tackle with packing we're more than able to it instead of you. Simply inform our phone operator when making the order and we'll arrange it. Or if the lack of packing materials is the obstacle – no problem, we'll bring you first quality packing supplies.
Learn more about the moving service in your Newham area here
Don't worry about who handles your belongings – our movers are true relocation specialists, people with many years of experience. The only path to the high level of service quality of our Newham, E15, E16 removals is through quality people. We employ only the best of the best in the industry – people that not only know what they're doing but also have the needed dedication and commitment to the customer projects. It is actually remarkable what kind of pro team the modest fee you'll have to pay will book you.
Vehicles that you are going to love
Our fleet consists of Luton trucks, MWB, LWB and SWB moving vans which are suitable for removals in Newham E15, E20 of any scale and nature. All vehicles that we have at our disposal are kept immaculately cleaned after each and every project they are used for, and they are navigated through the latest GPS systems. Additional gear such as removal belts, straps and trolleys are added in order to ensure you get the best and safest relocation experience from Get Removals.
Newham is a real dream for the person who is looking for a comfortable, well-developed area to settle down it. It has all the comforts a modern city can provide, including numerous shopping areas, which include the famous Queen's Market and the Green Street shopping area, entertainment venues including Theatre Royal Stratford East and museums such as the Three Mills – originally built in 1776 and still to this day home to the largest tidal mill in the UK.
Stress-less domestic removals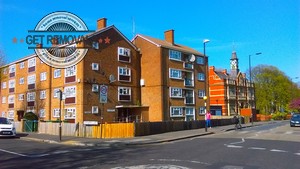 House moving costs might be on the rise, but with a removals in Newham company like us you will not have to worry neither for your budget or the way the project is handled. Thanks to the efficiency of our methods and the custom pricing we utilise, the cost of removals in Newham with us are quite low. Move house with us and forget about any stress, strain or problems that have worried you up until now. You know better than anyone else that is the right thing to do, don't you?
Quick Info About Newham
The borough of Newham, E20 is relatively close to the centre of London. It stands at only 8 kilometers from the City of London. In terms of territory is has an average to small area with its administrative borders locking just little under 14 square miles. However when it comes to population it is one of the largest boroughs in London with more than 330 thousand permanent residents. Naturally the average population density is quite high and there are 22 thousand people per square mile. Unlike most of other boroughs created the name Newham was not taken from an existing settlement but was actually created as a reference to the old West and Est Ham boroughs from Essex which were merged when Newham was created.
Most of the Olympic Park of the 2012 Summer Olympics was on the territory of Newham – this includes the Stadium. Because of that many regeneration and infrastructure improvement projects have been completed in the area, making Newham one of the best places to live to the north of the Thames in London at the present moment.