You can look for day, weeks and months but you won't find a more prepared and accomplished removal company to handle your relocation to France. We have the courage to make such a bold and daring statement because we are well aware that we are one of the most sought and acclaimed removal companies in the UK.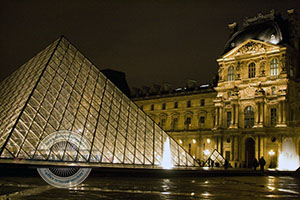 We from Get Removals are a seasoned man and van company that has been conducting removals from the United Kingdom to the mainland for over a decade. So you can be more than sure that we are the ideal man and van company for your removal to France because when it comes to long distance relocations we have seen it all, done it all. Also we are a moving company with an excellent 100% completion ratio. We have managed to achieve this great achievement by working hard and always being ready to walk the extra mile in order to provide to our clients the moving services that they seek.
If you are worried that our moving services may be too expensive for you, don't be because we work with highly affordable prices. In fact we dare say that we are the man and van company with the best quality/price ratio in the country. We work with cost effective prices because:
We understand in full the hard financial times in which we are all living
We want to be a man and van company that is accessible to everybody
We believe that moving services just like all public services should be provided at reasonable prices
We also want you to know that we are one of the few removal companies that provide tenancy removals as a standalone service. We have separated our domestic and commercial removal services from our tenancy removal services because both types of relocations have different dynamics and therefore cannot be treated in the same manner.
Don't be shy to call if you wish to learn more about our moving company and the manner by which we will conduct your removal to France. You can obtain our contact details from the contacts sub-page of our company website. Know that we are waiting for your call because we are anxious to lend you a hand.
France is the largest country in Western Europe and was a population of approximately 67 million people. The capital of France is Paris which is arguably the most famous and visited city in the world. Aside of Paris, other major cities in France are Marseille which is home to one of the largest ports in Europe, Lyon, Toulouse and Nice which is one of the most reputed summer destinations in Europe and the world. The currently President of France is Francois Hollande who assumed office in 2012, while the present Prime Minister is Manuel Valls who assumed office in 2014. France just like most countries from the European Union has adopted the Euro as its currency. The country ranks at 9th place in the world in the terms of gross domestic product (GDP).