The easiest way to go through a smooth and swift relocation is to use our man and van services. We are a professional removal company that specialized in both domestic and commercial removals.
By using our removal services, you won't just facilitate your relocation but you will instantly turn this time consuming and stressful experience into a pleasant adventure that you and your family will enjoy. Speaking of family, we want you to know that we are the only moving company in Worcester Park that has tailored its services in a child friendly manner. We have done so because:
As parents and experienced professionals we understand in full that children experience higher levels of stress during a relocation
We want to make the transition as easy as possible for the children
We believe that all public services should be child-friendly
We can also prepare you on how to announce the news for the removal to your kids and more importantly give you hints on how to aid your children cope with the news. Also we can help you find high quality babysitting services if your children are too small to be present while we handle your removal in Worcester Park. Please take note that our man and van services aren't more expensive than common removal services, despite of the fact that they are customized to be children-friendly.
Bypass the stress and hassle of moving with Get Removals
If your home or office removal project in KT4 requires a professional touch then perhaps we have just what you need. Get Removals is a specialised removal and delivery service provider handling all types of property relocations, including small size removals for studio flats and one bedrooms. We offer the most competitive pricing in the area, and always deliver good value for money.
Professional removal teams – punctuality and efficiency
We work with specially trained and experienced removal technicians and drivers so that our customers get impeccable service and much needed peace of mind.
Various additional options like junk removal, cleaning, storage, packing etc. can also be included in the removal service.
Pick the phone and organise a removal in Worchester Park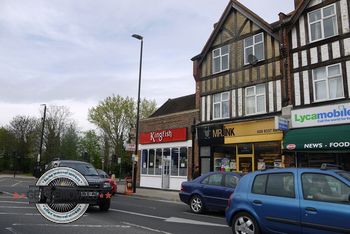 Now that you are more than certain that we are indeed the perfect moving company for your upcoming relocation, don't waste any more time and call us as soon as you can. The sooner you call the sooner we will be able to discuss the details of your removals and the sooner our workers will be able to draft a meticulous work plan which will allow us to conduct your relocation in an impeccable manner. Know that we are impatiently waiting for your call because we are eager to meet you and help you.
First class packing options
We can be of immense help during the packing stage of your commercial or domestic removal in Worcester Park as we provide packing services as a standalone option. We work with top quality shielding products because safety is of paramount importance to us. We also sell and delivery packing supplies, so don't be hesitant to contact us if you are looking to purchase high quality and dependable protective gear. Keep in mind that you can combine our packing services with our other moving options and benefit from our special discounts.
We are seated in the South West London area of Worcester Park. The area is part of the London Borough of Sutton and lies in the KT4 postcode district. Worcester Pak is located at about ten miles from the noted junction of Charing Cross and has a population of approximately 16,000 inhabitants. The area is home to several sports and recreational facilities such as the Worcester Park Cricket Club and the Worcester Park Athletic Club, both on Green Lane. Throughout the years numerous noted people such as Jimmy Hill, John Major, H.G Wells, Roger Mayer and many more have lived in the area.
Worcester Park is a suburban area of south London, part of the Sutton borough. The area was once part of the so called Great Park – a vast expanse of green land to the southeast of Central London. The area takes its name from the 1st Earl of Worcester who was in fact appointed keeper of the Great Park.
The area of Worcester Park is linked to the other districts of the English capital by its own railway station. The transportation hub was established in 1859 and serves the National Rail network and the Crossrail network. According to the latest number it is used by almost three million passengers on an annual basis. Worcester Park is also served by a number of bus routes which pass through the area on a regular basis.