We work in the classiest district of London, and we offer the classiest professional moving services – specifically for your comfort and peace of mind.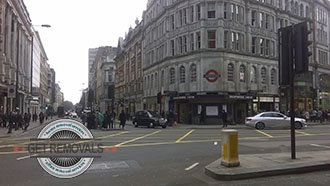 When we are talking about high quality services to take care of any kind of SW3 removals Chelsea definitely has never been covered by a better equipped and more energetic team of relocation technicians than ours. If you are looking for someone to help you move your home or office in, from or across Chelsea or any of the surrounding districts, we would definitely be the right people for you.
Removals in the area near Chelsea
Our technicians will gladly pack and load your items on one of our clean well maintained vans using state of the art heavy lifting tools and equipment. The skilful drivers working for us will use GPS coordination in order to choose the safest and shortest route on which to transport the objects you have entrusted us with. All in all, your project is going to be completed on time, without any hassle and unexpected problems.
We have everything that it takes to be the best moving company not only in SW3 Chelsea, but in the whole London as well.
To our knowledge we are the only company that provides eco-friendly removals in Chelsea. We have gone green because we care about the environment and want to play our role for its preservation. This means that we use only energy efficient moving tools and recyclable packing materials. We go even further and fuel our vehicles with eco-fuel. So if you are looking to use green removals in Chelsea, know that we are the only company that you should consider calling.
And here is why one should choose us for his/her removal in Chelsea, SW3
Competent drivers and technicians.
State of the art loading, packing and safety equipment.
A huge fleet of modern, clean and well maintained vans in SW3 of various sizes – suitable for projects of any scale.
Flexible schedule
Competitive prices and regular discounts.
24/7 customer support with a call center coordination
You can easily see that when it comes down to taking care of removals Chelsea has no better option to offer to you than us.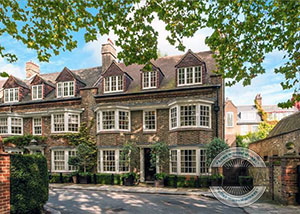 Call us today on the phone numbers provided here, or request your free no obligation quote from the around the clock customer service support by simply filling out our easy to use online contact form in the Contact section of this website. Book your home/office move with us and you will not have a single reason to regret this decision.
Chelsea is the Most Affluent Part of London. Here is Why.
If there is a place in London that is inevitably associated with wealth and fame, Chelsea is definitely it. Chelsea has always been home to a somewhat alternative to everyday London culture. In the beginning of the 20th century it became a district mainly populated by artists, and its fame endured even after this glorious page of its history has been long gone. Today it is busy commercial district, with representatives of nearly all world-famous retail brands present here. It is also a luxurious residential area with several gated communities, as well as mansion-like homes of celebrities and businessmen.
The list of famous former residents of Chelsea includes such iconic figures like rock musicians Mick Jagger from the Rolling Stones and Eric Clapton, Dame Agatha Christie, Dracula's Bram Stoker, Merry Shelley, Sir Thomas More and a myriad of poets, artists, scientists and politicians, who are so numerous that it would be a waste of time and energy to try enumerate them all.
Why we are a removal contractor in Chelsea – SW3
Our company is based in the Royal Borough of Kensington and Chelsea, SW3 and is home to some of London's most famous landmarks such as Chelsea Bridge, Royal Hospital Chelsea, Oscar Wilde's House, the statue of King Charles II and many, many more. The borough has also given its name to the world famous football club of Chelsea, which is currently one of the best football teams in the world.