Just when you thought you had all angles of your property removal covered, you realise there are yet more things to consider and issues to overcome. One such situation could be rather frustrating, especially if you have limited time and budget to complete the relocation.
Don't stress it though, as we can offer you a choice of well-priced, efficient removals for Barnet, EN4, EN5, N12 households and businesses which are looking for the easiest and most affordable way to relocate from A to B will surely appreciate what we have in store.
Why professionalism matters when relocating in Barnet
Professional property removals in Barnet are what we know best. Our specially trained and qualified mover teams know their work inside out and will be able to handle all aspects concerning your relocation. We will expertly plan, organise and carry out the removal without any delays or other costly errors. In order to protect items during handling and transit, we also do the packing and securing of goods prior to transit. Viewings and onsite quotations are available to all customers throughout Barnet Borough.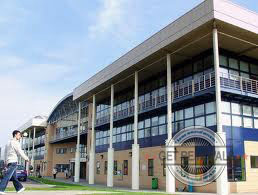 We deal with all types of residential and commercial removals.
For homewners and busiensses in Barnet
We have the required expertise, capacity and manpower to do the job right and leave you with money to spare. We are just as efficient on both domestic removals and business removals Barnet, N3, N10, N11. Single item relocations, as well as specialised piano or furniture removals are also available. Naturally, we offer professional packing service or delivery of packing materials for self-packing as the safety of items in our care is paramount. Waste collection options such as rubbish or junk removals can also be included as part of the service or as standalone.
Safe handling and no-damage transportation of items is ensured by our experienced drivers, and teams of specially trained movers. We coordinate all stages of every removal with our call centre, this way we avoid any errors or delays. The company maintains a fleet of specially equipped cargo vehicles of different size and payload capacity. Vans are clean and neat, have GPS navigation and fitted with latching and hoisting equipment needed for heavy lifting.
Why we consider ourselves the top notch removal company in Barnet, NW2, NW4, N20?
Our customer satisfaction is always top priority, this is why we maintain reliable customer support, twenty four hours a day, seven days a week. All customers receive free, no obligation service quotes, flexible and fair pricing, and last but not least adequate technical advice throughout the project. Being a professional moving company in EN5 we can afford to provide everyone with midweek discounts applicable to all moving services!
A to B removals in Barnet
We are licensed to operate throughout the country. We have full liability insurance. The company does deliveries to all towns and cities nationwide. Pickups are available in London and surrounding areas. When choosing our removal services in Barnet, NW7, NW9, N14 customers choose peace of mind, punctuality and professionalism.
International removals
We are professional office and home movers that provide reliable, well-drafted and affordable international removals. So if you are facing an international relocation know that we can organise and carry out your entire move from A to Z. Note that we are one of the few relocation companies in the area that provide removals to France as a standalone services. So if you are moving to our southern neighbours, know that we are ready to lend you a hand. To learn more about our international relocation services, give us a call and one of our customer consultants will provide you all the information that you seek.
Waste management and disposal solutions from Get Removals
In addition to full property removals in Barnet and single item deliveries throughout EN5 and N11, we do rubbish removals in Barnet for anyone who wants to get rid of unnecessary items and junk before they move. It can also be used as an all-separate service, not connected in any way to a moving project. Our top of the shelf, quality rubbish removal solutions in Barnet are:
Fully licensed
Eco-friendly
Flexibly scheduled
Competitively priced
After we are done getting rid of the rubbish, count on us for a comprehensive end of tenancy cleaning as well. We will help you get your rental deposit back from the landlord, and you will not have to lift a finger in the process. Go get a cup of coffee at the nearby Café Nero, while our trained, licensed technicians take care of every aspect of your removal in Barnet with unmatched professionalism and the efficiency that lets us stand out among the competition.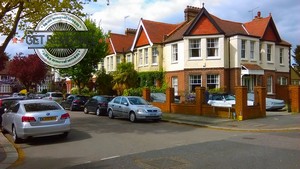 While we do the heavy lifting, you get an opportunity to explore Barnet, NW11, N2, HA8, or Chipping Barnet, or High Barnet – whichever way you prefer calling it. The suburb has sprawled around a twelfth century village type settlement, situated about fifteen or so kilometres northwest of Charing Cross. Local residents will know that the word chipping in the name Chipping Barnet indicates that there is a marketplace in the area, and in fact there is. The local market which was founded in the twelfth century is still there and working to this day. Two of the notable landmarks in Barnet are St John the Baptist Church built in the fifteen hundreds, and the Chipping Barnet Church – which holds the tomb of Thomas Ravenscroft. In recent years, a local movement has been gaining momentum in their efforts to change the area's name, though local council is not too impressed with their stance.
Barnet in North London, is the fourth largest borough in size, and the second largest in population. Part of Outer London, Barnet was formed in 1965. The area occupied by the modern day borough has a long and rich history. Evidence of human habitation goes back to the 1st century. Roman presence was strong in Barnet during the 3rd and 4th centuries. Individual historic charters tell the history of the main settlements which formed the borough.
Our company is seated in the London Borough of Barnet. The borough is governed by the Barnet London Borough Council and has a population of over 350.000 people. The area is home to numerous listed buildings some of which are amongst the most recognisable edifices in the English capital. The Jewish Military Museum is one of the borough's most visited landmarks.
Barnet, or High Barnet as it is often referred to, is the main district in the borough. Occupying parts of the EN5 and the N11 postal areas, Barnet has population of 111 973, impressive for even these parts of northern Greater London. High Barnet Underground station is on the Northern Line, while New Barnet railway station is serviced by the East Coast Main Line.