If you are familiar with the stress, hassle and costs involved in organising and dealing with your own property removal, then why don't you make everything as easy and smooth as possible through our selection of inexpensive and versatile removal services in Kensington, SW7. We are Get Removals, and we are experienced in dealing with all types of residential and commercial property relocations no matter what their scale or complexity.
We keep up the good work through employing punctual, specially qualified movers who have the necessary practical skills and expertise to handle their job properly from start to end. Our removal teams will work in a diligent, well-organised manner throughout the project.
Safe and efficient transportation of your items from A to B is made possible by our experienced drivers who are behind the wheel of specially equipped, well-maintained cargo vehicles. All of our vans are:
Of different size, wheelbase and payload capacity;
Cleaned thoroughly after every job and restocked with safety blankets;
Fitted with properly working GPS navigation systems;
Equipped for safe lifting, securing and transporting of heavy or odd items;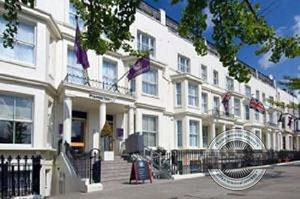 Being an experienced moving company, we are well aware of the importance of flexible and safe transportation of items in our care thus the seriousness with which we approach this aspect of our work.
Hire movers anywhere in Kensington
Reasons to Entrust Us With Handling Your Relocation
Our company wants to keep our services accessible by all private and business customers, this is achieved through affordability and cost effectiveness. On the same note, we will provide everyone with:
Free of charge, non-obligatory service quotes without hidden fees;
Fair, custom tailored pricing that meets the budget requirements set forth;
Great

midweek discounts

off all moving services;
The advantages of using our professional removals don't stop there, not at all:
We maintain punctual and helpful

round the clock customer support

during all days;
We have full liability insurance and completely licensed to operate nationwide;
We have extra wide coverage on collections and deliveries;
We coordinate all stages of the removal through our call centre;
We provide adequate removal advisory throughout the project;
The company deals effectively with all types of domestic removals and office removals in Kensington, as well as comprehensive business removals. We provide waste collection like junk removals and rubbish removals at very reasonable prices. Specialised packing service is also on the menu, optionally we deliver packing materials required for self-packing. In case you aren't certain how many durable double-walled removal boxes you will need for your removal in Kensington SW7, let our Kensington Gardens area based technicians come to your place to carry out a free viewing. They will figure out what you need and give you useful advice about your relocation.
Trustworthy storage facilities
If you want to put away some of your goods until you settle down at the new place, we will gladly take care of them for you. Our storage facilities are near Kensington and we will help you with moving your goods into them. We offer no minimal contract periods, and the spaces we offer vary in size from a locker room to a vast places of over 100 sq. feet. They are all clean, secured and looked after by trained security personnel 24/7. Our great prices policy applies to storage in Kensington as well.
Not having to deal with nuisance removal chores and endless prep work is a blessing! More free time on your hands and more money in your pocket (as we are very affordable), means you get to enjoy the exceptional shopping opportunities around Kensington, SW7. The commercial heart of this classy central London suburb is Kensington High St. Kenginston's commercial street was named second best shopping and retail venue in the capital. The area is usually considered a wealthy and affluent yet densely populated part of London. One of the key places of interest in the suburb is the South Kensington Museum District. Kensington's profile is further upped by its neighbours – some of London's richest and most exquisite suburbs.
Kensington plays a vital part in the music life of London as well. It is home to one of the most prestigious concert halls in the capital and the world as a whole – the Royal Albert Hall, and the premises of the Royal College of Music are also located on the territory of the distirct.