Moving places is one of those tasks that are best handled by qualified professionals. Not that you can't organise and carry out the relocation on your own effort, but some specialised assistance will make a tremendous difference and save you a ton of unnecessary hassles along the way. Our range of professional removals in Bexley, DA6, DA7 is the easy and affordable way to move any item to any destination countrywide.
Organise a removal anywhere in Bexley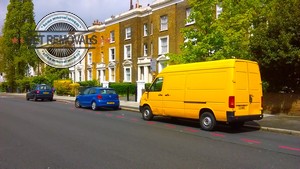 We deal with virtually all types of residential and commercial relocations including but not limited to domestic removals, office removals, end to end business removals in Bexley, DA8, DA14 and many more. We offer professional packing service or we can deliver packing materials right to your doorstep. We deal with specialised services like furniture removal. Efficient waste collection options are also available. And we have nationwide coverage of deliveries and do pick-ups throughout London and the surrounding areas.
Sift A to B delivery in the borough
In order to cancel out the margin for error during handling and transit, we work with specially qualified movers and experienced van drivers all of whom have the necessary skills and expertise. For extra peace of mind though, we hold full liability insurance and coordinate all stages of the removal through our call centre.
Our customers will receive many important advantages like:
Free quotes and customised pricing;
Round the clock customer support, during all days;
Midweek discounts on all moving services;
Adequate technical advice throughout the removal;
Flexible and efficient transportation of items from A to B is an integral part of professional removal services. Because of this we own and maintain a fleet of transport vehicles. Our vans are cleaned thoroughly after every job, they are fitted with GPS navigation and latching and hoisting equipment necessary for lifting and securing of heavy loads.
Our movers will see any relocation through
We are the leading experts in both domestic and international removals in Bexley. No matter to where exactly on the globe you are relocating to, if your starting point is Bexley, we are the right people to turn to. It is of little importance whether your project is big or small, you can count completely on our removal men to help you manage the task in a quick and thoroughly satisfactory manner. For reliable removals carried out by leading specialists in London, just give us a call today.
Learn More About Bexley Before You Move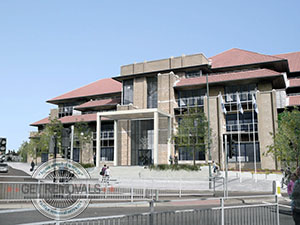 Our range of versatile and inexpensive removals in Bexley, DA1, DA5 will give you the necessary coverage and cost efficiency in all instances. If you choose to go with us, our movers will expertly take care of the relocation from start to end thus giving you the chance to explore one of the ancient counties of Kent. Before being officially formed and incorporated into London in result of the population increase, Bexley was indeed part of Kent. One of the distinctive sights in Bexley, SE28 is St Mary's Anglican Church –a somewhat unorthodox structure with some unusual features like the octagonal spire. Another well-known place of interest in DA17, SE9,  Bexley is a former manor house called Hall Place. What makes the house so unusual is that the structure is actually made up of two halves displaying totally different architecture style, without any attempt to harmonise them.  Hall Place and its gardens are now open to the public. Danson House and Danson Park are important places of interest, designed by one of the finest architectural families of the eighteen hundreds. Perhaps the most culturally, socially and architecturally important sight in DA15, DA16, Bexley is Red House. The building is the only one commissioned by William Morris – leader of the Arts & Crafts Movement. He did actually design and live at Re House.
Bexley borders the south east end of the London Metropolitan area and falls within the Thames Gateway. As such, the territory of the whole borough is designed as a top priority spot for urban regeneration. Results of parts of such projects have already been made visible, and we like what we see – it all comes to making Bexley a better and more comfortable place to live and work in.