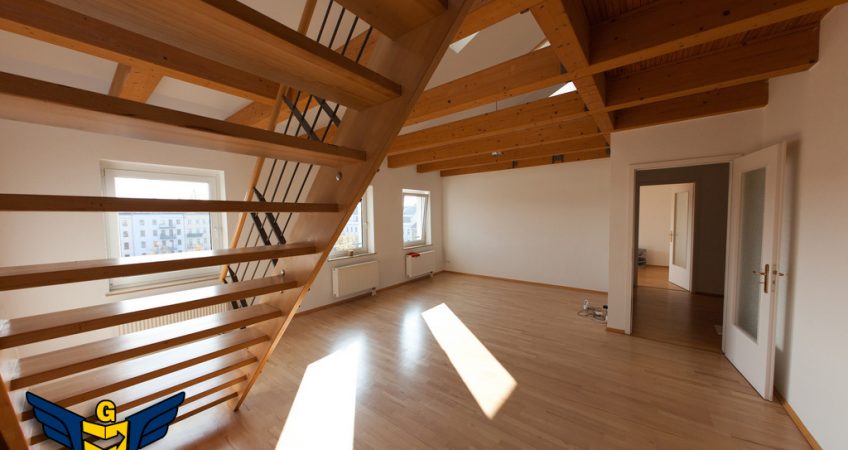 If you are about to move out your parents' house for the very first time, chances are that your belongings include items such as clothes, books, some electronic accessories such as a smartphone and headphones, a few personal grooming products and… maybe this is where your inventories list ends. Those of you who are about to do a long-distance relocation, on the other hand, may choose to reduce the number of items they have in an attempt to make their organised removal from London to Dublin, for instance, faster and more affordable. That is perfectly normal but if you are about to move to a completely unfurnished house or flat, you may need to consider a few things in advance. On the bright side, an unfurnished home has its advantages:
You start from a clean slate and have the freedom to decorate and arrange the property in full accordance with your personal style and preferences
You will have room for all of your personal possessions and will not need to hire a storage unit
Unfurnished homes are always cheaper to rent or buy
You will have more time to feel the vibe of the house and to decide on how you wish to set things up in it
Clearly opting for an unfurnished apartment or house has its upsides but once you move, you will need to face a very important question: Where should you start from now?
Start from the bed
The very first thing you will need to get is a bed. Even if you do not have a single chair laying around, get yourself a bed. Unfortunately, this is one of the most expensive furniture pieces but you can buy a second-hand one at a good price.
Ensure you have some privacy
The next thing in which you should invest is curtains. This may not seem particularly important to you but we assure you that you will quickly change your mind the moment you decide to change your clothes, for example. You do not need to get new curtains for every room. Start from the bedroom – the place where we need all the privacy we can get. Having blinds or curtains there will not only keep prying eyes away but it will also help you sleep better.
Essential appliances
No, do not even think of getting a new flat-screen TV. It will not keep your food warm or cold for that matter. The first three appliances you will need for your unfurnished home are a fridge (even a mini-fridge will do for a start), a microwave and an iron.
Cleaning tools and supplies
If a house or a flat is empty it does not mean that will not get dirty. In just a week after you move in, you will easily be able to spot dust or even cobwebs here and there. To keep the situation under control, buy some basic cleaning detergents and tools.
Set up a lounge area
After you get all of the above-listed items, you can allow yourself a little luxury. Again, we are not referring to a flat-screen TV! What you need is a nice sofa. It will serve as your lounge area so make sure it is comfy enough.