We welcome you to our company website. We are a seasoned man and van company that provides the entire gamut of moving services. We have been in the removal business for over ten years and today we are regarded to be the finest and most dependable removal experts in the area of Hampstead.
Move your house without any hassle
We are especially well known through the area for our domestic removal services. We can relocate any household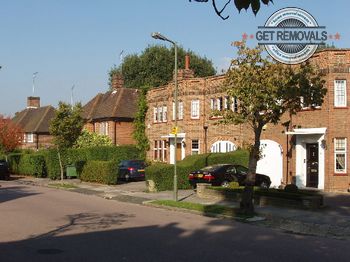 from one A to B. To us it doesn't matter whether we have to relocate a small flat, studio, house or mansion because we have the necessary manpower and tools to handle any domestic removal project. The only thing that our clients have to do to take advantage of our exquisite domestic removal services in Hampstead is to call us and book a team.
The fact that we are highlighting our home removal services doesn't mean that our commercial removal services are of an inferior quality. In all honesty our business relocation services are as good. So if you are a business owner who is moving his business to a newer and better location or office – don't be hesitant to contact us.
Rent a professional removal vehicle in Hampstead
Another service for which we are extremely popular is our moving van rental service. Currently we have the largest local fleet of removal vehicles. Our auto park consists of:
Moving vans
Lutons
Moving trucks
Mid-sized trucks
Semi trucks
Transit trucks
Even single one of our removal vehicles is fitted with top notch navigational and safety features. However the best thing about our vehicles isn't their features but the fact that we rent them out at cost effective prices. When planning a removal in Hampstead and you are in the need of a dependable vehicles that will allow you to transport your belonging from point A to point B, give us a call as we will provide you the vehicle that you need.
As you have already figured it out we are based in the London area of Hampstead. The area is situated at precisely four miles from the famed junction of Charing Cross and is part of the London Borough of Camden. Hampstead is classified as an inner London area in the London Plan and is one of London's most expensive and opulent areas. Hampstead is home to some of London's finest museums such as the Fenton House, the Freud Museum, the Kenwood House and the Keats House Museum. Also some of London's most reputed theaters are located in the area of Hampstead. However the Hampstead Theatre is the main theatre of the area. The theatre was opened in 2003 and has a capacity that ranges between 140 and 325 spectators.