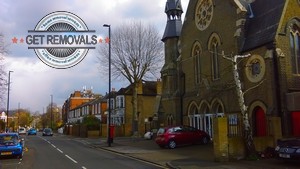 With going to work, raising your children, taking care of errands and conducting household chores you can easily say that your plate is more than full. So why don't you give yourself a break and have us plan and conduct your relocation for you. We are a fully licensed moving company that specialized in both household and commercial removals.
To our understanding we are currently known as the moving company that provides the best removals in Gunnersbury. We have earned our status by working hard and always completing the relocations for which we have been hired with flying colors. We are able to keep our removal services at the highest standard because of the fact that we use top notch moving tools that allow us not to only speed-up the relocations for which we are hired but to also provide to our clients services that go above and beyond their greatest expectations.
First class removal comapny operating in Gunnersbury, W4
Take into account that we have a company policy of always upgrading and replacing our out-of-date instruments with newer and better tools. At the moment we are the removal company with the largest arsenal of moving tools. This simple fact speaks more than it is necessary about our professionalism and devotion towards our profession. Even more with the aid of our moving tools we are able to handle removals Gunnersbury based that the other man and van companies in the area have declined or failed to take care of.
If you are still not convinced that we are the finest movers in the area, we believe that the following fact about us will certain persuade you. We are the only moving company in Gunnersbury that provides specialized removals to its clients. When we say specialized removals understand the relocations of:
Musical instruments
Specialized office equipment
Industrial machines
Works of art
Vintage, fragile and delicate items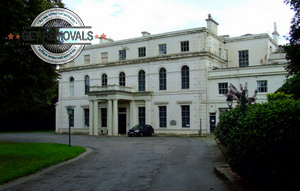 Bear in mind that we provide our specialized removal services at the same affordable prices for which we provide our common household and commercial removals. So if you have hard to move items that you wish to take with you to your new home or place of work don't be hesitate to call us because only we can delivery to you your special items.
Affordable and experience team of movers
Move to London now with the best professional removals in Gunnersbury service available today. The house removal costs when the project is carried out by us are going to be very affordable, which means you will have one thing less to worry about. You will not be able to find house movers with more experience and better skills than us anywhere in London – yet another reason to consider us as your moving contractor of choice. We never let down our clients, and we are sure you will be very happy with our expertise in the moving industry too.
We are seated in the London area of Gunnersbury. The area is located in west London and is part of the London Borough of Ealing. Gunnersbury is one of London's smallest areas and lies in the W4 postal code district. The area of Gunnersbury is bordered by the area of Acton, Brentford, Kew, Mortlake and Chiswick. The name of the area is a combination of the Middle English word of "bury" and a Scandinavian personal name and means "Manor house of a woman called Gunnhildr". The area is linked to the remainder of the capital by the Gunnersbury Station which is both a railway station and a tube station. The station serves the District Line and the North London Line and is used by approximately six million people per year. Aside of the station the area is also served by several bus routes that pass through Gunnersbury.
Gunnersbury is located on the border between the boroughs of Hounslow and Ealing consisting of primary pre-war housing estates. Contrary to what one might think at first, the name of the district is not related to the military in any way. It simply means "Manor house of a woman called Gunnhildr" in Middle English.