You have decided to move abroad because you need a change of scenery and because you will have better career opportunities. But moving abroad isn't as easy as most people think and this is why we have decided to turn your attention on several moving tips that will ease your relocation.
You must start by making a relocation plan and following it blindly. Moving abroad without a plan will undoubtedly make your relocation a nightmarish task that you will end up regretting. Also make sure that you draft a moving budget to protect yourself from overspending. Assign a budget that is big enough so that you can cover any unexpected expenses if they occur during the move.
Your next step should be to seek out and hire a man and van company that provides international removals. Keep in mind that long-distance removals can be expensive so scout several moving firms until you find a company that provides international relocation at a reasonable price.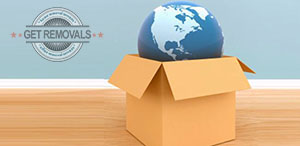 Now that you have made your moving plan, assigned your budget and hire a moving company you must find accommodations. You can either book a hotel room and stay at the hotel until you find yourself a place to live in or you can explore various real estate websites. Both approaches have their pros and cons but if you are on tight budget the latter approach is more preferable.
Now you must prep yourself emotionally. Despite the fact that you have chosen to move away you will still feel nostalgia and you will most certainly miss your family and friends. You must make peace with the fact that there will be days when you will feel sad about your decision. Also you must understand that the first couple of months will be very hard on you and that you will feel exhausted most of the time because you will be bombarded with mix emotions on a daily basis.
Next head to a bank or change bureau and convert your money. You must convert your money prior of your departure because you won't know how the exchange system in the country to which you are moving is working and ending up in a foreign country without local currency isn't something that you want to experience.
Last learn as much of the local language as you can. By speaking the local language you will be able to make contacts more quickly and therefore get accustomed to your new environment more quickly.