Sooner or later many people move their household or business to another location. There are many reasons why people move places, and there are no two property removals alike. One thing that all relocations have in common though is that they require professional expertise. At this point, some people would be frowning wondering why they would need specialised assistance with something so basic like moving places.
In light of this, Removals Knightsbridge would like to remind that the average property removal usual goes over budget, gets delayed and ends up costing people a ton of unnecessary hassles. Of course, the entire process can be made less of an ordeal and more of pleasant chore through using our selection of professional removal services.
Easily relocate your home
When it comes to domestic or commercial removals in Knightsbridge there is no better prepared and most efficiently working contractor out there than us. If you want class, professionalism and personal care towards every project to be what you are going to get for the value of your money, call our team of licensed and very experienced movers in Knightsbridge who will gladly plan, prepare and execute your removal in a highly efficient and satisfactory manner, while eliminating the stress and strain from the project.
Our removals are inexpensive, flexible and versatile enough to suit almost any purpose, budget and occasion. Whether customers require domestic removals or business removals, they can rely on us to provide them with the right service at the right price. We also deal with a number of special purpose relocation services like piano and furniture removal.
Packing is essential in order to protect your belongings from damage and misplacement during handling and transit, this is why we strongly urge customers to either use our specialised packing service of let us provide them with high durability packing materials required for self-packing. It is a small price to pay for peace of mind.
Turn to our removal company if you need professional help with your move in Knightsbridge, SW1
Removals Knightsbridge is not your average moving company but a dedicated and highly experienced service provider. Because of this, our private and business customers will have access to a large number of service benefits and advantages such as:
All work carried out by qualified movers and experienced drivers;
Coordination of all removals through our dedicated call centre;
Customer support available twenty four hours a day, seven days a week;
Wide coverage on item collections and nationwide coverage on deliveries;
Midweek discounts applicable to all removals;
Free quotes and custom tailored pricing;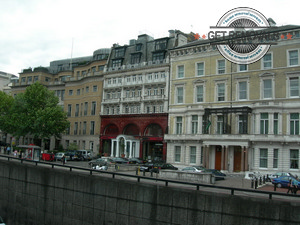 Transportation is one of the most important, even essential aspects of professional grade removal services. We were quick to understand this, and now we own a fleet of well-maintained, transport vehicles of variable tech specs. Our removal vans are:
Cleaned thoroughly after every job and restocked with removal blankets;
Equipped with GPS navigation, as well as hoists and latching for heavy lifting;
If you want to go for a quick stroll through Knightsbridge while we do the heavy lifting for you by all means do so – there is plenty to see and do around the area. Knightsbridge is an expensive and exclusive residential suburb of Central London. Not only that, the area is designated as one of two international centres. The area is adjacent to the West End. Commerce and retail shopping are abundant in Knightsbridge, but your bank account needs to pack a punch if you want to go on a shopping spree in the area. Some of the most expensive shops and department stores are right here in Knightsbridge. Some of the national and international fashion powerhouses are also quartered or have exclusive boutiques in Knightsbridge.
Knightsbridge is one of the most central residential districts and commercial districts of the capital. Due to its location and historical background it is among the most expensive too. The most notable building here is the 33 storey tower of the Household Cavalry, and of course the famous Victoria and Albert Museum – a real must if you want to be acquainted with the cultural life of London.
<<< Knightsbridge >>>