Are you panicking because you are about to move for the first time in your life and you aren't sure whether you will be able to handle the task correctly? If the answer to this questions is "yes" then play it safe and have us come and handle your removal for you. We are a fully licensed removal company that has been conducting relocations for numerous years.
At the moment we are known to be the finest moving contractors in Hainault due to the fact that we always manage to finish the removals for which we are hired with flying colors. It is like this because we unlike most removalists truly enjoy our profession and feel satisfaction when we are helping people move from one place to another.
Reliable removal workers you can book in Hainault
We have always had an open and friendly client approach because we want our clients to feel comfortable with their choice of hiring us for their removals in Hainault. So if you are worried that we will keep you out of your own relocation don't because we won't do it.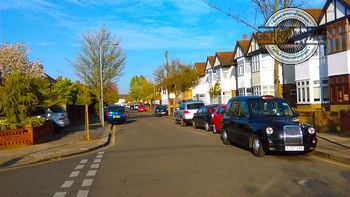 Also we are the only moving company in the area that has gone green. We have tailored our man and van services to be eco-friendly because:
We care about the environment and want to play our part into the fight for the preservation of nature
We believe that green removal services are of higher quality than traditional removal services
It allows us to enhance our pool of potential clients
In order to provide eco-friendly removals in Hainault we use only recyclable packing materials and energy efficient moving instruments. So you can be certain that by using our services you won't only receive excellent removal services but environmentally friendly removals services as well.
Hire our team seven days a week
If you have any questions about our moving company, man and van services and removal fees please feel free to call us at any time of the day. You can call us at any time because of the fact that we provide and maintain a 24/7 client support service.
We can safety transport delicate assets
Our Hainault removal company has the necessary technical capacity and expertise to flawlessly and efficiently plan and handle specialised relocation which involved the packing and hauling of fragile and valuable items such as musical instrument, office equipment, art work, vintage objects, decorative features, glassware and etc. We have full goods in transit insurance because we don't like leaving things at chance and more importantly because we want our customers to be sure their items are safe being handled by us.
We are based in the suburban area of Hainault. The area is part of the London Borough of Redbridge and lies in the IG7 postal code district. Charing Cross, London's main intersection is situated at approximately 13 miles from the area. Hainault became a London area in 1965 along with several other areas that were brought within the boundaries of the English capital. Today the area is mainly residential but has its own retail area where several independent shops, public houses, galleries and eateries are located. The area is served by the Hainault Tube Station which was opened in 1903. The station served the Central Line and is managed by the London Underground. Recent statistics show that the station is being used by a little less than three million people on an annual basis.
The nearby Hainault Forest Country Park is perhaps the most noted and well-known landmark of the area. The open space is declared as a Site of Special Scientific Interest and covers an area of 336 acres of lush green lands. It is considered to be one of London's largest and most beautiful parks and a testament to this is the fact that thousands of people stroll through its pathways on a weekly basis.