London being one of the most famous destinations in the world has not only great architecture and history but also some massive territory. Central London is the inner part of London and it has become harder and harder to define it's outlines. If you are a tourist and you are shown some photos of London you are most likely looking at Central London. It comprises many Boroughs such as:
Chelsea
Westminster
Camden
City of London
Kensington

Islington
Southwark
Lambeth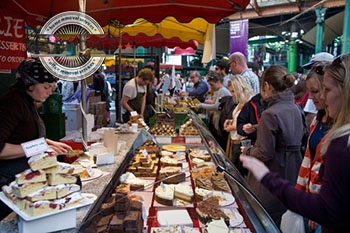 But most of all Central London is associated with all the cool attractions to see. It's the home of the Parliament and Big Ben, The Westminster Abbey, Buckingham Palace, Tower Bridge, The Wheel of London, The Shard etc. There are more office buildings than residential ones and the property value is pretty much the most expensive one in the whole UK. It's pointless to talk about how well public transportation is organized there as Central London has pretty much the best subway system in the world. But aside from downtown London there are a few boroughs and areas that are worth mentioning.
City of London.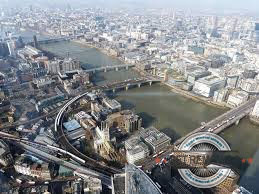 Funny enough the City of London isn't considered a borough. It's usually called simply "the City' and it's the major business and financial center of the whole United Kingdom. Actually that is an understatement – London is neck in neck with New York as the financial capital of the world. There are over 500 banks. Over the past 20 years the skyline of the City of London has grown significantly.
Here are some of the notable buildings of this area:
| | | |
| --- | --- | --- |
| Name | Completed | Height (meters) |
| Heron tower | 2010 | 202 |
| Tower 42 | 1980 | 183 |
| Leadenhall Building | 2014 | 225 |
| 30 St. Mary Axe | 2003 | 180 |
| Broadgate Tower | 2008 | 164 |
| City Point | 1967 | 127 |
But with so many people traveling to and out of the City daily despite of the well-developed public transportation and traffic control, there are nightmarish traffic jams during rush hour.
Chelsea.
It is part of the Royal Borough of Kensington and Chelsea. It's located in the southwestern part of London and the River Thames flows right to north of it. Since the 19th century Chelsea has been a neighborhood of artists and writers. It has preserved a significant part of its Victorian architecture to date. The new buildings are situated mainly outside of Chelsea in Chelsea Village and Chelsea Harbour. Property prices are extremely high. There's a lot of interest coming from foreigners too. Most of it is owned by the Cadogan family and often there's not much desire to sell. Chelsea comprises two main postcodes – SW3 and SW10. It's also the home of the Chelsea Fooball Club – last year's champion of the English Premier League.
Chelsea also hosts the annual Founder's day parade.
Kensington.
Just like Chelsea it lies in the Royal Borough of Kensington and Chelsea. It was founded in 1963 by the London Government act. Kensington happens to be one of the districts.
In its heart lies Kensington High Street. While it's the most populated area it also accommodates a number of embassies. This gives the district a special face that other parts of Central London lack. Adding to the diplomatic presence of Kensington is the fact that this area shows great relations with France by housing French schools, French culture center and the French embassy and Consulate. That probably explains the strong presence of media in those parts. The head office of The Daily Mail is there and in the same building offices of The Independent, Evening Standard and Metro can also be found.
A fine place to visit is Kensington Roof gardens located on the former Derry and Toms building. It also includes a club and a restaurant but all of this is barely visible from the street.
Islington.
This is a very alluring residential area with a lot of history and fine old buildings. It used to be a perfect place for growing vegetables in order to feed London during the Renaissance (17th and 18th century) thanks to its accessibility to water. Later on many libraries and music halls were constructed. Such a place is the Collins' Music Hall which in the end of the 19th century had 1,800 seats. Islington is also a place that has an impressive number of churches that are also worth visiting. Transportation is really good as there's access to the Tube. The laid-back atmosphere combined with modern opportunities and short distance from the City of London has an effect on the retail prices of real estates.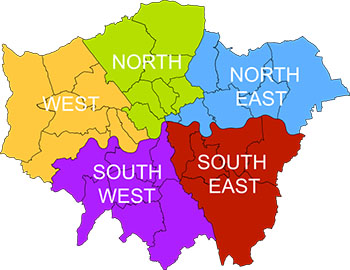 Blackfriars, London is a beautiful area situated in the south west corner of the City. It has deep history that goes all the way back to the 14th century and even William Shakespeare. The London's city wall used to lie in that area. Nowadays the district is used as a set for many TV shows and movie productions.
The City of Westminster houses an area called Soho and it's a part of London's West End. This is yet another place with rich history that is also associated with wasteful way of life and prostitutes. Fair enough nowadays along with all the bars and pubs Soho contributes greatly to London's sex life with numerous brothels, "special" cinemas and shops.
Earls Court is a district in RBKC which housed one of the biggest arenas – Earls Court Exhibition Centre which shut its doors in 2014. Parts of it are also notorious for their gay population. All in all, it's a nice suburban area.
Kentish Town is part of the Borough of Camden. It's known for the rock and jazz bars some of which are award winners for Best pub of North London. This is one more district that attracts movie productions.
As the name shows Bankside (Southwark) is located on the southern bank of the River Thames. The district is a good example of an urban area that in recent years has emerged as a tourist destination. The new Bankside 1/2/3 complex provides jobs for over 5 000 employees.