Property removal headaches usually come as standard, especially when you are trying to organise and handle everything on your own, amongst other important commitments like work, family etc. Instead of losing sleep and weight over plans and schemes on what's the best way to deal with the removal, isn't it better to get in touch with Get Removals Earls Court and let us take care of the entire relocation from start to end, without the anticipated astronomical costs, or the usual margin for error.
If you think so, then read on to see how and why we do things – chances are you will be happy with us.
Best removal company working in Earls Court, SW5, SW10
We are a professional moving company with extensive industry experience in dealing with all types of domestic removals and business removals, as well as a large number of additional relocation services of different scale and complexity.
We don't tolerate error, damage or misplacement, this is the reason why we employ only qualified movers and experienced drivers.
We don't overcharge customers and stay away from the hit and run service approach displayed by many companies out there. We would like to see our customers return. In light of this, the company will provide all customers with:
Free, individually prepared service quotes;
Customised, flexible pricing;
Midweek discounts on all removal services;
Our quotes and pricing are fair and unburdened by hidden fees or unmentioned additional charges – with us you only pay for what you get.
We are true leaders in professional removals in Earls Court. Our methods and equipment have no equal with other moving companies from around the area, and you should definitely give us a call when you are in need of a service that is both comprehensive and reliable, while at the same time remaining at a price that would put no strain on your budget, nor would mix up you schedule.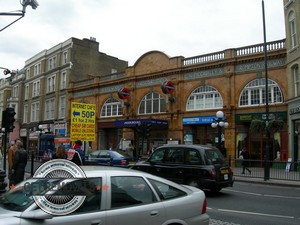 Having fully licensed our Earls Court removal company to operate nationwide and we also have comprehensive liability insurance. In order to avoid delays, overlaps and other such issues we coordinate all removals through our dedicated call centre. Customers have access to helpful and reliable support, twenty four hours a day, seven days a week. The company maintains countrywide coverage on all deliveries, and does collections throughout London and surrounding areas.
Safely transport your items A to B
Specialised moving services should allow for swift, efficient and safe transportation of customers' belongings from A to B. We are well aware of this, and have made sure to be extra efficient and safe no matter how many or how valuable the items in our care. The company owns a large number of specially equipped cargo vehicles allowing for quick and inexpensive transit of your goods.
Our professional expertise for your removal means you have less to worry about and more time and energy to be out and about. While we do the heavy lifting you can explore Earls Court – one of the better known districts of the capital. Perhaps the best known local place of interest (in modern times) is the Earls Court Exhibition Centre – the sight happens to be one of the largest indoor arenas in the country, and a highly popular concert venue. Like many other areas of London, Earls Court too evolved from a rural, village type settlement to a proper suburb. Expansion and urbanisation came with the arrival of the railways. During WWII immigrant waves of Polish people were amongst the largest communities in the area. However during the nineteen sixties, Aussies and Kiwis started to arrive, and settle in Earls Court, which gave the area's affectionate name – Kangaroo Valley.
Up until recently Earls Court was most notable for its Exhibition Centre, which until its closure in 2014 was the largest indoor arena in England. Today's notable landmarks here are the beautifully preserved early Victorian houses, which are to be seen on every corner, as well as Chelsea's F.C. home stadium – Stamford Bridge. The Troubadour, a small coffee house and venue in Earl's Court, was the place where Bob Dylan, Jimi Hendrix and Elvis Castello had their debuts on British soil.