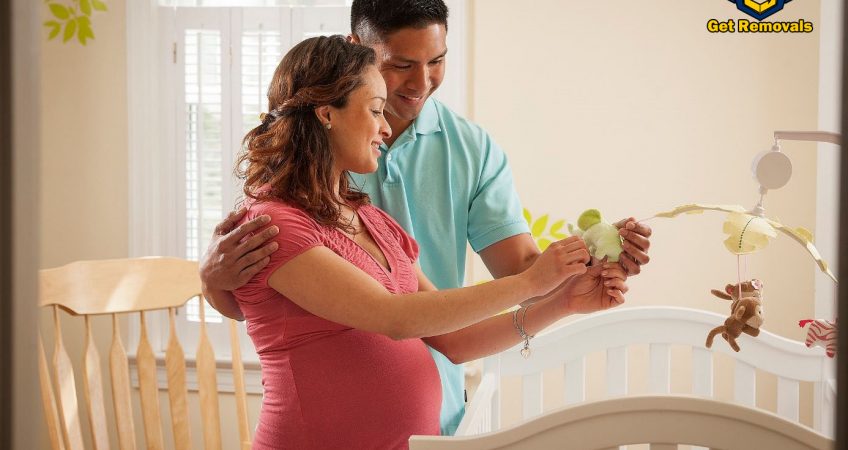 When expecting a child, many families choose to upgrade to a bigger home to have more room for the new member of the household. For mums-to-be that often means juggling with pregnancy and house hunting all at the same time. But that has its upsides because you will not need to drag a newborn or a breast pump to every home viewing you go to. Also, you will not need to put your house search on hold to recover after having given birth. Still, there are 6 key things you need to take into account when you are looking for a new house while pregnant:
Don't race against time
Have a backup plan
Select a home with a strategic location
Look for a property that is safe
Pay attention to the house/flat's layout and the number of its rooms
Hormones will take over at times
Do not rush it
If you need to house hunt when expecting, you may feel like you are a walking and talking ticking bomb, especially if you are in the last trimester of your pregnancy. You never know when that bomb is going to explode or, in other words, the baby may arrive at any second. That may make you and your partner super motivated to find the home of your dreams as fast as possible. However, do not rush things because you may end up with a property you do not really like or which does not suit all of your needs.
Have a good Plan B
Since searching for a new house can be a slow process, you need to come up with a bullet-proof housing Plan B. In other words – where will you go if you still have not found a place to move to by the time the baby is born. Speak with your parents, siblings and closest friends to see if they will be willing to open their home for you and your new child for an unknown period of time. Do not be offended or hurt if some of your nearest and dearest refuse to help you. Living with a newborn under the same room can be demanding even if you are not the parent of the baby.
Pick the home's location carefully
When kids walk in the picture, time starts to fly. Today they are barely walking and speaking and the next thing you know, you are prepping them school snacks. So, you need to think in the long run when you are hunting for a home. Choose a property that is in a safe neighbourhood, close to good schools and kindergartens and your future you will thank you.
Is the property safe enough?
Aside from picking a safe neighbourhood, you also need to pick a safe home. This means a house that is not too close to a busy road and which has a sturdy fence. If you are moving to a high-rise residential building, check if the windows can be properly locked, secured and child-proofed.
What's the home's layout and features?
With a new family member on the way, you are probably looking for a house that has at least one extra bedroom which can be transformed into a kids' room. However, make sure that this room is on the same floor as the master bedroom so that you can check on the baby easily.
Emotions will be heightened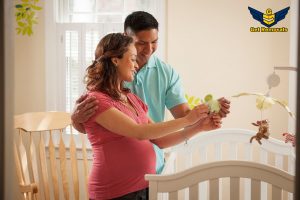 Even if you have been blessed with an easy pregnancy and you have passed the morning sickness period, there will be times when your hormones will get the better of you. You may get overemotional if the house hunting process is going nowhere. When that happens, take some time off and relax. Neither you nor your baby will benefit from stressing out. Once you find the home of your dreams, use effective domestic removals in London. In that way, you will not need to bother packing, loading vans and obtaining parking permits.