A fast and stable internet connection is an integral part of modern life. A good quality internet connection gives people new opportunities – like working from home for instance, a preferred option for many individuals. Problem is that not all areas and regions of the country are covered by high speed internet (broadband), and people undergoing a house removal to a particular area need to do some homework in order to avoid so called broadband black spots – areas where high speed internet is not available (as yet). Modern day life is moving and happening more and more online, many companies are increasing their online service portfolio meaning that access to high speed internet is getting to be more of a necessity rather than luxury.
These days, avoiding broadband black spots is also an integral part of house removals, and many individuals who work online from home, or require constant access to information and services on the internet may cross out one relocation spot in favour of another simply due to lack of high speed internet. Do some grass root level research and use the available online sources like forums and interactive platforms which provide real time information on internet availability and connection speed in particular suburbs, areas or regions of the country.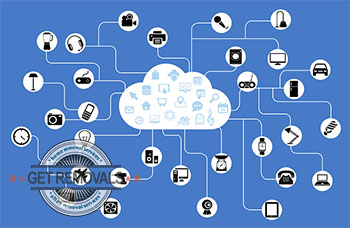 A rule of thumb is 'not to trust your ISP', figuratively speaking of course, but what it means is to consult with your provider on what is the actual internet speed over at your next address. Keep in mind – 'speed of up to' is not the actual connection speed that will reach you. If they are unable to provide the desired speed, then perhaps you should look elsewhere. If you have friends or relatives in the area, by all means check with them who's got the best speed and coverage.
Check with your estate agent – under new regulations real estate people are obligated to disclose all relevant (negative or positive) information and facts about the property, otherwise they become liable before you and the court. Ask them if the connection speed at your new place is fast or slow. If using a local agency, perhaps they too can assist with choosing the right ISP.
If you have already moved houses, and the internet speed is mind-numbingly slow, don't despair as firstly, the government has vowed to bring high speed internet to all corners of the UK by the end of twenty eighteen, and secondly competition between ISPs is growing fiercer by the day, which in turn means that internet connections are also being upgraded by the day.
Keep in mind though that slow internet speed at your new address doesn't necessarily have to do with broadband black spots. Sometimes such issues are caused purely by bad infrastructure or the specific location of the property. If you are not too tech savvy or just don't have the time to bother with self-administered internet speed investigations, by all means contact your current ISP or the one you wish to sign up with and ask them to visit you and deal with the situation accordingly.