Most people would be able to organise and deal with their own property removal unless of course the scale, complexity and timeframe of the project are too much for an untrained person to handle. Having said this, it is the fine-tuning the removal process that makes all the difference, and who better to fine tune your relocation project than Removals East Finchley – the most efficient and affordable movers in the entire N2 postal district.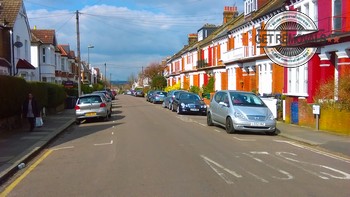 We know what is expected and required of professional grade, genuine quality removal services that are actually worth it. So far, we have been able to make any domestic removal or business removal safe, efficient and affordable for our private and commercial customers. We will cover the entire relocation from start to end, this also includes prep work and follow up.
Other services we have on offer include – piano and furniture removals, packing services, delivery of packing materials to customers, waste collection solutions – namely junk and rubbish removals. Custom tailored service packages can also be arranged for.
Save money from your removal in East Finchley
Cost wise, we will come in a pleasant surprise without more than adequate service prices, and the fact that we provide all customers with:
Great midweek discounts on all removal services;
Free of charge, individually prepared service quotes;
Fair, customised pricing without any hidden fees;
Damage to items, or losing things along the way have no room in our professional removal solutions, after all we are professional moving company with heaps of industry experience. This is why we employ only specially trained movers and seasoned truck drivers all of whom know their work inside out. Working with the right people means no costly delays, no damage and timely completion of the entire relocation.
Transport your items without hassle or risk
Our East Finchley removal company owns and maintains a large number specially equipped cargo vehicles as safe and efficient transportation of items from A to B is an integral part of our removals. All of our vans are cleaned thoroughly after every job, restocked with removal blankets if necessary, fitted with satellite navigation and latching and hoisting equipment necessary for lifting and securing heavy or odd items.
The company has full liability insurance, maintains round the clock customer support, coordinates all removals through a dedicated call centre, and has wide coverage on all pickups and deliveries.
Having our qualified and dedicated removal teams on the case, means less to worry about, and more free time for you. More free time to spend in getting to know East Finchley! Once the land on which East Finchley sits today was part of the hunting grounds that belonged to the Bishop of London. After that period, the area was no longer a hunting ground and wealthy Londoners began building large, stately homes. Many of the noble families that owned these houses also gave their family name to some of the major road arteries running through East Finchley. Actual urbanisation of the locale began toward the end of the nineteenth century. The most expensive and exquisite homes have remained, and are situated along Bishop's Lane. The rest of the housing stock in the area consists of nineteenth century terraced housing and large nineteen thirties houses, as well as some multimillion pound mansions.