A recent online poll, conducted by a leading travel guide website has indicated which countries people find most appealing for a visit or holiday. Although some of the entries are popular, even traditional tourist destinations perhaps another visit will give people a different perspective of a well-known tourist spot.
United Kingdom – arguably one of the most popular tourist destinations in the world, the UK was perhaps a logical entry to the list. With thirty thousand kilometres of breathtaking coastline, and idyllic countryside, as well as pristine rural villages and remote highlands it seems Great Britain has it all.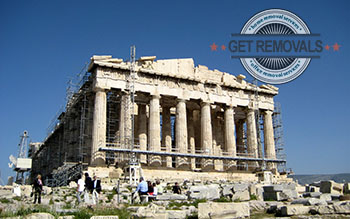 Greece – the country's financial meltdown, and the fact that Greek Tourism Board video used footage of Australia's Twelve Apostles coastal rock formation as their own, and also footage of the 1936 Summer Olympics hosted by Nazi Germany under Adolf Hitler's rule also as their own, doesn't seem to have fazed people too much, putting Greece as one of the top tourist destination in Europe for 2015, perhaps there is a dose of humour in in all.
Iceland – it seems this remote northern country ranks high on people's top tourist spots for 2015. The northern lights and the pristine glaciers which the country has to offer are a favourite for tourists as the number of visitors to Iceland has been steadily growing with each year. Now is the time to go, before the place gets packed!
Indonesia – the seventeen thousand island archipelago situated between Australia and the Asian mainland seems to offer something for everyone. Bali's beautiful beaches are now calm after the dramatic events of ten years ago. The jungle parks of Bukit Lawang give people the opportunity to see and meet orang-utans up-close in their natural habitat. There are direct flights to Jakarta from London since twenty fourteen.
Japan – one of the most exotic Far East destinations ever. Japan's 2015 national calendar is jam packed with festivals and celebrations to be enjoyed by people from near and far. The unique culture, cuisine and amazing sights will surely keep everyone occupied and inspired for the duration of their stay. Japan is also an excellent skiing destination.
Chile – shaping to be one of South America's most popular, off-the-beaten-path destinations, Chile is small in size but big on beauty and unique sights. There are deserts, glaciers, skiing, wineries, cloud forests, volcanoes and brilliantly clear starry skies at night. What more can be said.
Ethiopia – voted as top ten destination by online poll takers for second year straight, Ethiopia's diverse landscapes and unique charm are likely to surprise. There are stunning lakes, vast highlands, many national parks and absolutely delicious national cuisine.
There are many unique places under the sun that get you thinking, the countries featured here are just a small portion of them, hopefully you get a chance to visit, or even live in the places you like best, though you would need a pretty resourceful international removals company to get you there. Keep exploring and find your piece of paradise on earth!