A rashly planned property removal can end up costing people too much in wasted time, effort and resources, not to mention all the unnecessary hassles. In many cases, people cannot meet the removal deadline when trying to organise and deal with all aspects of the relocation on their own, not because of ill planning, but because of too many side commitments. On the same note, rescheduling the removal for a more suitable time is not always possible, especially in the case of tenancy. Furthermore, delayed commercial property removals can translate to lost profits and late vacancy penalty fees. All these situations show the importance and value of well-organised, professional removal services.
Commercial friendly removals and moving services in St Johns, SE4
At Removals St Johns we also appreciate the efficiency and reliability of specialised removal solutions, and have made it our business to provide private and business customers with top grade removals without the top costs or margin for error. Being a professional moving company with extensive experience, we are able to deal with a wide array of general and specific relocations, including but not limited to domestic removals, office removals, business removals, furniture removals, single item removals, piano removals, rubbish removals etc.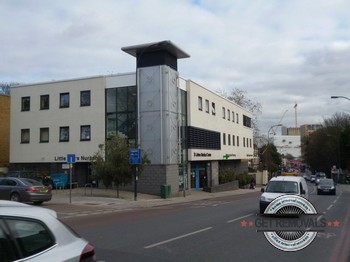 Naturally, our customers also have access to an effective and inexpensive specialised packing service. Take advantage of this excellent service option and give yourself extra peace of mind. Should customers wish to do their own packing, we will be able to deliver a kit of industry grade packing materials to them.
The entire relocation, including prep work will be carried out by diligent and well organised removal teams, made up of specially trained movers and experienced drivers. Employing qualified professionals means less risk of damage or misplacement of items, as well as safe transportation and timely completion of the project. On the same note, transportation of customer belongings will take place in specialised removal vehicles fully equipped for the job.
Affordable custom pricing
Our St Johns removal team gives our customers access to important advantages that shouldn't be ignored, some of them are:
Free quotes, flexible pricing and midweek discounts on all moving services;
Round the clock customer support and wide coverage on all pickups and deliveries;
Specialised removal coordination, spot-on removal advisory and full liability insurance;
Using such a comprehensive and efficient removal solution for your relocation means fewer hassles, more money in your pocket, and more time and energy to deal with other aspects concerning the project. Or instead, you can kickback for a few hours and check out the exceptional residential architecture which defines St Johns. The area is under a somewhat special status due to its large number of unique and pristine nineteen century housing. There are two specially designated conservation areas in St Johns. The purpose of these is to prevent any external changes to existing housing stock. One of the very notable, older structures in the area is Stone House, which is a pristine, Italianate mansion. Another building of historic and architectural importance is St Johns' Church. St Johns has a high percentage of owner-occupied properties, in recent years real estate prices in the area have raised notably.