The hunger for housing in London has now reached its peak so if you are about to list your home, you are likely to quickly find many potential buyers. Nevertheless, this does not mean that you should rush through this process. If you want to get more money out of your property, you need to:
Roll those sleeves up and get some work done
Put a fair price on the home
Use some help from vetted professionals
Plan things well
There are many don'ts when it comes to putting a house on the market. If you are familiar with them, you will be able to make more money from the sale and to easily find buyers.
Don't forget the basic touch-ups
Do not list your property before you do some minor repairs and touch-ups here and there. Paint the rooms or simply fix a light switch or a faulty wiring – it will be worth your time because even the tiniest problem can lower the value of the house.
Don't list it under an incorrect price
Do not try to trick people by listing the property at a higher price. You are likely to waste a lot of time trying to get potential buyers and you will probably end up slashing the price anyways. If you are in a rush to sell the home, you may be tempted to list it at a lower price. That, however, is also not a wise decision. As it was already mentioned, London's housing hunger is great and you do not need to resort to extreme measures to quickly see through a deal.
Don't use low-resolution photos
Do not assume that you can lure buyers with poor quality, low-res images of the home you are trying to sell. Even if it boasts an excellent location and it has been recently refurbished, you will still need to show it in the best light possible. Buyers are more likely to pay attention to your offer if it features some well-arranged high-definition photos. Make sure you capture the best sides and features of the property in the images. Putting flowers here and there or including a pretty landscape shot is never a bad idea. It's little things like these that can make buyers dig deeper into their pockets.
Don't try to sell it alone
If you have no experience listing a home on the market, hire a real estate agent. In fact, even if you have gone down this road before, it will still be a good idea to use professional assistance. Buyers tend to view offers from real estate agents as being more credible.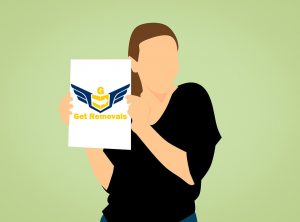 Don't focus all your energy in one direction
When you are trying to sell a property, you can easily get lost in that process. Don't do that because we are sure that you have a lot of things on your to-do list. For instance, you will need to plan your own relocation. Therefore, start working on it by opting for a client-centred storage service in London so that you can have some of your possessions moved out of the house you are trying to sell. It is a well-known fact that the fewer personal items a listed home contains, the more attractive it will be for potential buyers.