When customers are in the market for the right property moving service, they tend to look for three reassuring factors: service cost – which has to be adequate and corresponding to the specs of the job, safety of items – a guarantee of careful handling and safe transportation of valuables, and punctuality – meaning that the removal has to be commenced and completed on time, without any delays. In our opinion we tick all the boxes – we have the skills and expertise to ensure damage-free transportation and delivery of goods, we always start and finish our relocation services on time and avoid any delays, and last but not least we offer the most competitive pricing in EC1 area, based on custom tailored quotes without any hidden fees.
Efficient removal team for hire in Babrican
Barbican Estate, also known as simply Barbican, is a purpose-built residential estate within City of London, constructed in the 1960s and 70s. The complex was erected over an area which had been largely devastated by the Blitz bombing of WWII. Barbican estate happens to be a prominent example of British brutalist architecture, and is currently a Grade II listed structure.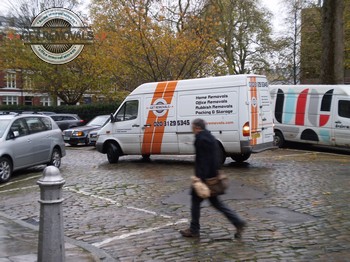 When it comes to top grade removals Babrican private and business customers can be rest assured we are the right company for the job. How do we make it happen and keep up the good work? Here is how:
We work with dedicated, specially trained movers and experienced van drivers who have the required skills and expertise;
We coordinate all stages of all removals through our call centre;
We maintain a fleet of specially equipped transport vehicles ranging from light load vans to heavy duty trucks;
We have nationwide coverage on all deliveries and do pickups from all areas in and around London;
All these things are great but they need to be backed up by affordability of our services, and actual cost efficiency, no worries because:
All customers are provided with fair, individually prepared, free of charge quotes and customised pricing, there are no hidden fees or unmentioned additional charges;
We offer midweek discounts on all removal services;
We provide punctual and attentive round the clock customer support, seven days a week;
We handle all types of relocations including business and office removal; domestic removals; piano and furniture removal. We provide specialised packing service or delivery of packing materials. Waste collection solutions are also available.
We have full liability insurance on all moving services. Transport vans are fitted with GPS navigation, tools and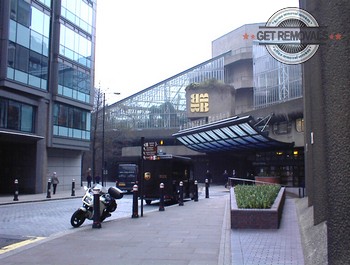 equipment for heavy lifting and removal blankets. We will provide adequate technical and practical advice during all stages of the relocation.
By using our professional removals Babrican based customers will have less to worry about, and more time and money to do what they like. For instance, the Barbican estate is one of the most interesting artificially created 'suburbs' of the capital. The massive residential estate was erected on the site of an area that was devastated by WWII bombings. Barbican is a Grade II listed example of British brutalist architecture. The estate is in close proximity to the Museum of London – a great place to visit in all cases. Also, the Barbican Art Centre is nearby. The estate itself has many public facilities and amenities including its own library, a large open air café area known as Lakeside Terrace. The complex is made up of terraced apartment blocks and the iconic tower blocks.