Like any other country, Australia has its own social norms and customs. For full details on what to expect and to get familiar with some of these social ethics visit the Australian Government Website for facts and figures.
In general, the Australian government encourages newcomers to become familiar as much as possible, as early as possible with the country's history, tradition, customs, language, heritage, values and way of life. The government also encourages people to apply for their citizenship as soon as they become eligible to obtain it. Citizens to be, will have to sign the Australian Values Statement, agreeing that they will obey Australia's laws and will respect Australian way of life from now on.
Some of the individuals applying for Australian citizenship will have to confirm that they understand the Values Statement, or the statement has been explained to them properly. Which people will have to do this also depends on the type of visa they are holding. For detailed information on these, and relating regulations, please visit the Department of Immigration and Border Protection website.
Australia observes public holidays. Australia is country made up of states and territories, meaning public holidays may differ from state to state. Generally, on public holidays banks and most businesses are closed. Certain establishments will remain open, small local shops will too but under shorter working hours. On Christmas Day, Australia Day, Good Friday, New Year's Day and the morning of Anzac Day (25th of April) pretty much everything is closed.
For a full list of public holidays in Australia, as well as school term dates in different states, visit the official Australian Government Website. For general advice on visiting Australia, please see the Tourism Australia website.
Australia is a multicultural, multiethnic society where people come and settle from all across the world. As such, any discrimination on racial, religious, sexual, disability or age basis is illegal and punishable by law.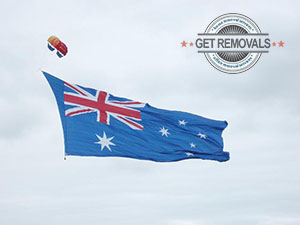 If in an emergency situation, the Australia wide number you need to call for help is 000 (triple zero or triple o) dialled from any phone. If in a non-emergency situation which requires police or medical assistance, find contact numbers and address for your nearest police station or medical facility in the phonebook or online.
British nationals (or dual citizenship holders) are leaving Australia and returning to the UK, they are entitled to live and work in the UK, however if they have spent a long time in Australia, they may not be automatically entitled to receive the usual state benefits such as retirement pension, assistance with higher education fees etc. British citizens returning to the UK must meet certain criteria and cover their national insurance contributions in order to become eligible.
The same applies for tax affairs – taxes must be sorted out with Australian Tax Office and HM Revenue & Customs before moving to Australia, or returning to the UK.
Removals to and from the UK and Australia is best done using specialised assistance as the project is quite elaborate and costly. A specially organised international removals service will make a tremendous difference and reduce relocation costs.