Everybody wants to live in a great looking home. It sounds like an easy thing to do but if it is not done properly the results may be appalling. Like most things in our domestic life this one needs to be done responsibly. Imagine that your distant relatives show up at your doorstep one day and get immensely disappointed after they see what you have done to your living room or hallway for example. Don't make a fool of yourself and think about the possibilities when it comes to furnishing.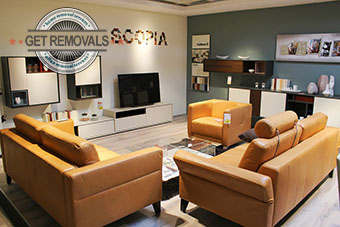 If you are one of those people that possess "the eye" and can arrange everything all by themselves then you should be fine. But if you have no clue what colour goes well with blue or whether blue needs to be used at all you might be better off calling a professional interior designer. Yes, that type of service will cost you for sure, but you will at least be positive that your home's look is absolutely up to date with modern trends.
So what can you do yourself? Well even picking the right kitchen table might happen to be a challenge. If you go to a pro and tell them what your intentions are, they will most likely laugh at your face. That goes to show how an untrained eye is obstructed from seeing what is really suitable for a certain room. These professionals really know what they are talking about. Don't mistaken them for removals companies. They do not do any loading and deliveries. They give pointers on what to buy and where to put it. These guys know it all about spacing and lightning. They won't just tell you what will look good in your house, they know exactly where to put your furniture so that light can bring out all the fine textures and finish of your stuff.
If you look for professional help you will also be advised on decoration. Half of the interior is based on what you have on your floor and walls. Pictures and photos matter a lot. They will add a lot to the face of your home. This is where pros really shine. Their experience allows them to make bold decisions and many times they aren't understood by common people.
What if you have a large yard? You cannot just leave it empty and desolated. There are landscaping services too. Many professionals specialise in gardening and landscaping. The facade of your home will really hint what's inside. If you have a beautiful and nicely done garden, you most likely have a great looking rooms too. You can have all sorts of garden perks installed and that will open up your yard. But this type of decorating might be even harder to tackle than furnishing your house. Objects that are meant to stay outside and not fade with time come in all shapes and sizes. Making a mistake is not hard and you should avoid that at all costs. Just go ahead and call and hire someone.