So when is the best time to move homes? In short – whenever you get a chance as most of the time removal dates are dictated to people rather than chosen by them freely. There are many issues, factors and considerations when choosing the most suitable (or possible) removal date. Obviously, selling your current property in order to be able to relocate will make the whole process much more challenging and demanding. Selling a house usually means looking for a house to buy – another important factor which is likely to prolong the relocation process itself. If you are renting, vacating the current rental is relatively more straightforward, but you also need to factor in the time it takes to find new rental accommodation. These are all aspects which determine when you are able to relocate.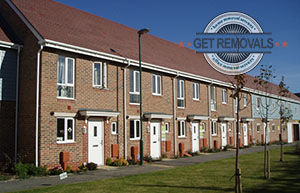 If you fall within the lucky minority of people who have control over their removal date, then perhaps the best time to do so is late spring or just after the summer holidays. According to professional removal companies and removal industry specialists, demand for such services during late spring and summer in particular is less so chances are you will get a better price on your specialised removal service. It is highly advisable to use one as specialised removal assistance will save you a ton of unnecessary hassles and side costs. Booking your removal for weekends or public holidays is likely to attract additional costs so try and have everything completed during weekdays. Some removal companies might also incur additional running costs during weekends thus the possible change in price. Large service providers which have their own technical capacity (trucks, equipment) are less likely to have different rates for weekend jobs.
When choosing the best time to move, it is also important to consider personal and family factors – most people have kids, wives, husbands and other relatives to consider when moving. Needless to say, professional and business commitments which must also be factored in the removal schedule. When moving with children, it is best to do so during summer – in the UK there are six weeks of summer holidays during which the kids can say goodbye to their friends, and adjust to the thought of moving to another place. Moving during summer is also good because children will have an opportunity to accept their new 'house' as a 'home' and in turn adjust more easily to their new school as well as the rest of their new living environment.
Unless you have to, don't relocate over the Christmas holidays. Public holidays, especially such as Christmas are likely to attract higher removal costs – remember service providers may also incur higher running costs (of which you are not aware of) during such periods of the year. Adverse weather conditions are more likely to occur during winter. Bad weather like snow, ice, heavy rain, gale force winds etc. makes travelling a real problem for you and the removal company as roads might be closed, traffic accidents are also more likely to occur.