Why go through all the stress and hassle of organising and dealing with your own property removal, when you can let Removals Custom House handle the project for you at a very reasonable cost, and without margin for error. We will live up to your expectations and provide you with punctual, efficient and reliable moving services that always deliver the required results. Our expertise spans over a wide range of general and specific removal requirements, therefore we handle:
All types of domestic removals, no matter how big or small the relocation;
Most types of business removals, as well as office and branch relocations;
Tricky relocations like piano and furniture removal;
Specialised packing service, or delivery of packing materials to customers;
Budget friendly waste collection solutions like junk and rubbish removals;
The company works with qualified movers and experienced drivers, all of whom know their work inside out. Since our expert mover teams are on the case, there will be no damage or misplacement to items during handling and transit, and of course no costly delays or setbacks. For extra peace of mind, the company has full liability insurance.
Efficient removal team in Custom House
As we are looking to make the entire removal process as swift and efficient as possible for our customers, we coordinate all stages of the relocation through our dedicated call centre, where customers also have access to attentive, round the clock support, during all days.
For Removals Custom House cost efficiency and affordability of our moving services is an integral part of the business model we adhere to. In light of this, all private and business customers will receive:
Free, non-obligatory service quotes;
Fair and adequate pricing;
Midweek discounts on all removals;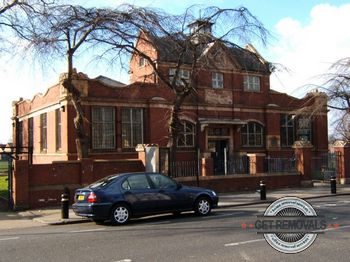 Our quotes and pricing do not include any hidden fees or unmentioned additional charges. The company maintains nationwide coverage on all deliveries and does collections throughout London and surrounding areas. Speed, reliability and efficiency of our removals are also ensured through operating a fleet of specially equipped cargo vehicles of different size and load capacity. All vans are clean and undergo regular technical inspections.
Since we will do the packing and stacking of boxes for you, take the opportunity to get to know the Custom House area (even if you are moving away). The suburb is named after the customs house that once served the Royal Victoria Dock. Today, the dock is repurposed for recreational uses but its place in history quite secured. The dock was the main industry or economy in Custom House for nearly a hundred odd years. Finally, the place was officially closed down in the nineteen eighties. Currently, local economy is diverse and provides employment to a decent amount of local and non-local residents. One of the most celebrated former attractions in the area, was the Custom House Speedway Motorcycling Team. The team saw quite a bit of success and was praised by the fans. The speedway where all those races took place is now demolished, but the streets and roads that occupy its location are named after members of the motorcycling team.