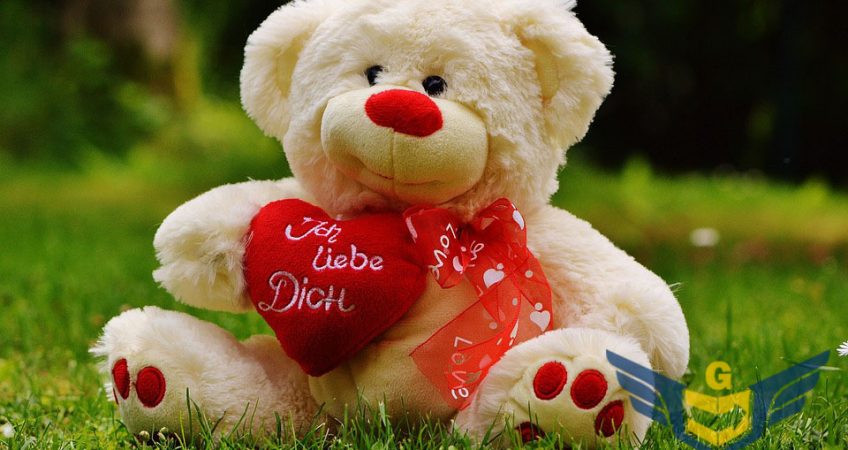 For decades Valentine's Day was that sweet holiday associated with exchanging cards and surprising that special person in your life with flowers and a box of chocolates. Lately, however, the 14th of February seems to have more in common with Christmas. The most romantic holiday of the year has started to revolve more around gifts, vacations and, frankly said, around spending money in general. Love has taken the back seat and romantic cards now go hand in hand with pricey jewellery and lavish dining experiences.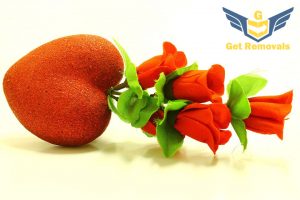 That is the case even in the United Kingdom, where Valentine's Day has some deep-rooted traditions. The same country that popularised romantic handmade cards during the 18th century is now among the biggest spenders on V-Day. It is estimated that in more recent years, UK's population spends over £600 million on presents on every 14th of February even though the holiday is celebrated by barely 33% of the country's adult population. That, of course, is nowhere near the record V-Day profits witnessed in the United States, where consumers spend a total of about $20 billion or approximately £16 billion. That may have something to do with the fact that 15% of all the ladies in the US admit to buying flowers for themselves on that holiday. Also, the pet-focused Valentine's Day industry in the States has been enjoying a big momentum over the past few years, reaching more than $230 million in profit. But no matter on which continent or country you are, the 14th of February is now revolving more around money than ever before.
Valentine's Day Spending Habits
Exchanging gifts has become almost a must on Valentine's Day. Both men and women do their best to surprise their partner with an impressive present for the holiday. However, it is the gentlemen that dig deeper into their pockets on the 14th of February. Surveys show that men in the UK spend between £35 and £45 on the average to treat their favourite ladies on V-Day. Women, on the other hand, spend nearly two times less than that. Ladies' budget for the holiday is usually set somewhere between £10 and £24. Nevertheless, these numbers do not apply in all parts of the country. In Scotland, for instance, people spend a quite modest amount of money on the holiday, while in the South West and Wales, Valentine's Day does not really enjoy a particular popularity. In contrast, the so-called young adults (men and women aged between 25 and 34) are prepared to invest the sum of £33 on V-Day presents on the average.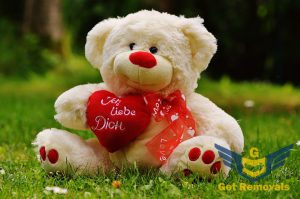 So why is there such a vast gap between the two genders? Well, women are found to have higher expectations when it comes to the holiday's celebration and the gifts that they want to receive. Most ladies in the United Kingdom reportedly admit that they enjoy receiving big and expensive presents on the 14th of February. How big exactly? Well, gentlemen, we hate to break it to you, but most women dream to go on vacation for the holiday. According to one research, that is the perfect V-Day gift for 3 out of ten women in the UK. If you are too busy to fit a romantic getaway into your schedule, maybe you should consider opting for a more practical gift like a car. That is the second most wanted Valentine's Day present for many ladies in the UK. Between 13% and 15% of them would appreciate a Spa gift card or at least a shiny piece of jewellery. Who said that money can't buy love?
But do not assume that women are obsessed with money and expensive gifts. For many of them, the greatest present they can receive on the 14th of February is not some glamorous vacation or a boutique perfume, but the heart of their partner. Surveys suggest that 2 in 10 women believe that Valentine's Day is a great day to pop the question. Again, men have a different opinion on that matter as they prefer to propose to their better halves on Christmas Eve.
Are traditions dead
If you have already bought a box of chocolates to surprise your partner for V-Day, do not despair. The most romantic holiday of the year is far from losing its sweet tooth or love for flowers. Traditions are still very much alive since more than one-third of the money spent on Valentine's Day go for flower bouquets. Around 14% of all adults in the United Kingdom view chocolate as a must gift for the holiday and more than half of them continue to give cards to their love interests. After all, a good old romantic gesture can never lose its charm, right!
No longer a couples' game
Who said that single people do not celebrate Valentine's Day? Gone are the days in which singles spend the V-Day in front of the television watching rom-coms and eating chocolate. Almost half of UK's single adult population marks the holiday by partying with their friends. Among women, this percentage spikes up to nearly 70%! While three in ten men also hang out with their friends on the holiday, a great part of them admits that they would rather watch TV or play video games all evening long.
The bottom line is that Valentine's Day is not what it used to be, simply because it is more inclusive than ever. It is celebrated by both couples and singles in more and more parts of the world and although V-Day gifts tend to be more expensive these days, a simple card can still melt your favourite person's heart.