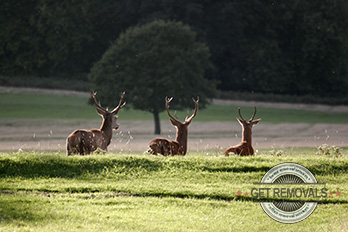 London is the greenest capital in the world. Even the most conservative estimates state that at least a quarter of the whole territory of Greater London is covered by open green spaces. An open green space can be:
Park
Common
Garden
Wood
Nature Reserve
All of those are abundant in metropolitan London. The best part is that they are very well maintained thanks to the efforts of local communities as well the overall policy for nature preservation. You have heard about the notorious Green Belt of London, right? Well, it is only the tip of the iceberg. When it comes down to pinning the best parks in Greater London, well it is simply not possible. What we can do however is tell you which ones are among  the best.
Richmond Park
We cannot talk about nice open green spaces in London without mentioning the largest of the Royal Parks of London. Located in the south western Royal Borough of Richmond upon Thames, Richmond Park covers a territory of over 2300 acres.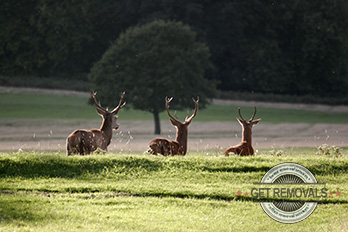 In addition to the green parts, Richmond Park is also very well known for the many examples of historical architecture that are found within its premises such as the Grade I-listed White Lodge, Pembroke Lodge and others.
Wimbledon Common
The common actually comprises of three distinct spaces, namely Wimbledon Common, Putney Heath, and Putney Lower Common. Extensive parts of it are marked as being Site of Metropolitan Importance for Nature Preservation. An interesting event that takes place every Saturday here is the popular parkrun, which usually gathers some 300 runners who run for five kilometers. Many sports clubs and informal unions also practice their activity of choice in Wimbledon Common.
Hainault Forest
Hainault Forest is an extensive forest in the eponymous district. It is a Site of Nature Preservation and consists of several distinct areas – open parkland which includes footpaths and a rather large lake, then comes the Hainault Forest Golf Club and of course the Fox Burrow Farm which plays an important role in the preservation of several breeds of rare animals.
Crystal Palace Park
The park was built with the purpose of being site of the Great Exhibition of 1851 and named after the Crystal Palace  – the glass and metal building that was constructed specifically to host the event. Today Crystal Palace Park is home to a large bust of Sir Joseph Paxton, a set of beautiful Italian Terraces and the sculptures that decorate them – originally part of the Crystal Palace and now among the few features that still survive of it. Another eye-catching local attraction are the Crystal Palace Dinosaurs – a series of sculptures of extinct animals that were commissioned in 1852. They are the first dinosaur sculptures in history, and predate the publication of Charles Darwin's seminal work – On the Origin of Species, which was published a decade later. The free maze and the open concert arena complement the full set of amenities that Crystal Palace Park offers to its visitors.