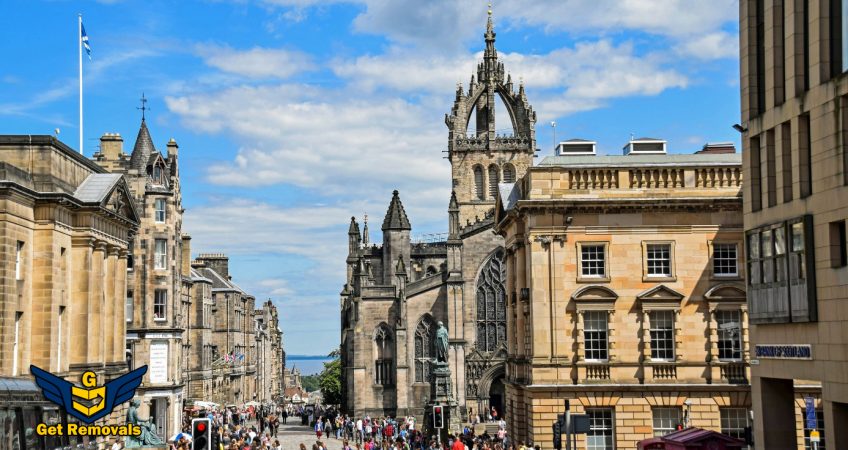 London is a great city – it is filled with countless attractions, it is home to the British royal family, it is big and cosmopolitan, it offers many fantastic career opportunities… we can keep this going for quite a while because the English capital is truly a great place. So, why would you even consider moving to a different city, much less moving to Scotland's Edinburgh? We can list you five great things about Auld Reekie that will inspire you to find a time-efficient removal service to Edinburgh today. When thinking about house removals, it's crucial to consider the ease of access to the city centre and the availability of moving companies that can promise a stress-free transition. Believe it or more, but the capital of Scotland will treat you better then London because:
The cost of living there is lower
Crime rates are also lower
Getting around is much faster
Living in this city is easier on your health too
Edinburgh is officially more beautiful than London
Moreover, Edinburgh's city centre offers a vibrant cultural scene with fewer crowds, where the beautiful architecture of Princes Street stands out, presenting a blend of old and new that's steeped in history yet dynamically modern. If this sounds good to you now, wait until we give you all the details.
It is cheaper
Edinburgh is a pricey city – do not get us wrong. But it is pricey compared to other Scottish cities such as Dundee and Glasgow, for instance. However, when we put it side by side to London, the word "expensive" gains a brand-new meaning. House prices, a key component of the cost of living, are significantly more reasonable in Edinburgh. Rents and property prices in Auld Reekie are much more bearable compared to those in the Big Smoke – sometimes they are twice as bearable. To make things even better, there is a cheaper congestion charge (LEZ) in Edinburgh. Plus, the council tax is generally lower than in London, which can mean considerable savings over time. Well, that may change in a few years but for now, this argument is very much valid. Oh, and did we mention that your car insurance in Scotland will cost you half of the one you have to pay in London? Additionally, with the efficient city bypass, traffic congestion is seldom a concern, making the drive around Edinburgh a breeze.
It is safer
Edinburgh is often stereotyped as a violent city that has an extremely high crime rate. While it is true that local crime rates are higher compared to anywhere else in Scotland, it is also true that they are lower than those in London. The presence of green space and fresh air in Edinburgh contributes to a sense of well-being and natural beauty that can influence a lower propensity for crime.
It is not so crowded
London is one of the most densely populated cities in Europe and it is the largest city in the western part of the Old Continent. That is why road traffic in Edinburgh is more bearable. Plus, thanks to a well-structured tram system and reliable public transport, getting from Edinburgh Airport to the city centre is a quick and stress-free experience. Auld Reekie is much smaller in size compared to Greater London which makes commuting in this Scottish city easy and fast. It's more akin to a large town than a sprawling metropolis, and yet it doesn't lack the amenities and cultural experiences you'd expect from a capital city.
It is healthier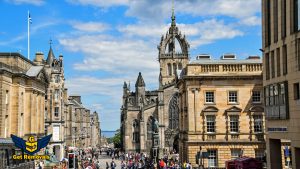 Edinburgh's residents enjoy more than just the famous Scottish black pudding; they have access to a myriad of healthy local produce that contributes to a robust diet. The English capital is known for its poor air quality and, let's admit it – the quality of tap water in London is also not very high. Luckily, that is not the case in Edinburgh. As it was already mentioned, the city has low road traffic and it is not as populous as the Big Smoke. Scotland's NHS is also much better, effective and time-efficient compared to the English one. Therefore, if you ever need medical help in Edinburgh, you will not have to put up with long queues and a long waiting list to get a doctor's appointment. With its position along the coast, the air in Edinburgh is markedly fresher, providing a stark contrast to the sometimes stifling atmosphere of a busy metropolis like London.
It is more scenic
Finally, Edinburgh is officially more beautiful and scenic compared to London. That makes sense given that Scotland was also recently voted "world's most beautiful country." Nestled between hills and the sea, Edinburgh also boasts some of the UK's most impressive natural beauty spots, such as Arthur's Seat, which offers an escape within the city boundaries. The Scottish National Gallery and other cultural institutions are easily accessible, ensuring that the soul is as well-nourished as the body.