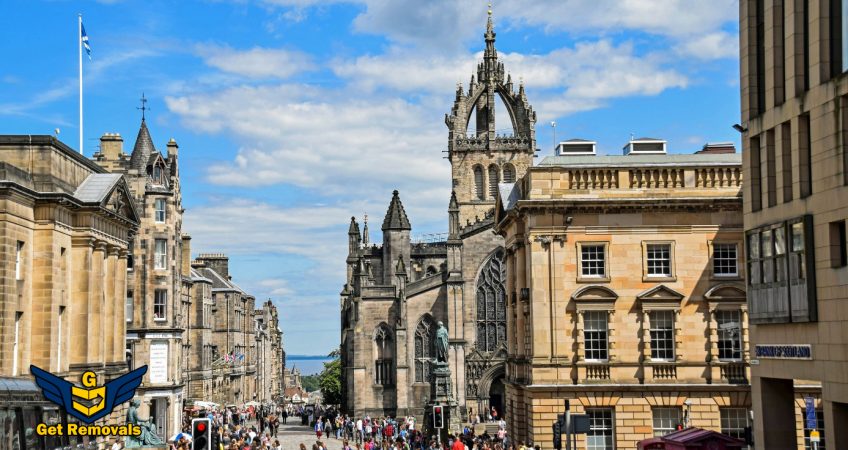 London is a great city – it is filled with countless attractions, it is home to the British royal family, it is big and cosmopolitan, it offers many fantastic career opportunities… we can keep this going for quite a while because the English capital is truly a great place. So, why would you even consider moving to a different city, much less moving to Scotland's Edinburgh? We can list you five great things about Auld Reekie that will inspire you to find a time-efficient removal service to Edinburgh today. Believe it or more, but the capital of Scotland will treat you better then London because:
The cost of living there is lower
Crime rates are also lower
Getting around is much faster
Living in this city is easier on your health too
Edinburgh is officially more beautiful than London
If this sounds good to you now, wait until we give you all the details.
It is cheaper
Edinburgh is a pricey city – do not get us wrong. But it is pricey compared to other Scottish cities such as Dundee and Glasgow, for instance. However, when we put it side by side to London, the word "expensive" gains a brand-new meaning. Rents and property prices in Auld Reekie are much more bearable compared to those in the Big Smoke – sometimes they are twice as bearable. To make things even better, there is no congestion charge in Edinburgh. Well, that may change in a few years but for now, this argument is very much valid. Oh, and did we mention that your car insurance in Scotland will cost you half of the one you have to pay in London?
It is safer
Edinburgh is often stereotyped as a violent city that has an extremely high crime rate. While it is true that local crime rates are higher compared to anywhere else in Scotland, it is also true that they are lower than those in London.
It is not so crowded
London is one of the most densely populated cities in Europe and it is the largest city in the western part of the Old Continent. That is why road traffic in Edinburgh is more bearable. Plus, Auld Reekie is much smaller in size compared to Greater London which makes commuting in this Scottish city easy and fast.
It is healthier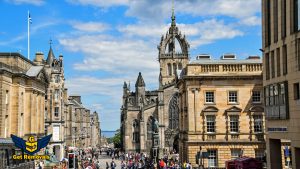 The English capital is known for its poor air quality and, let's admit it – the quality of tap water in London is also not very high. Luckily, that is not the case in Edinburgh. As it was already mentioned, the city has low road traffic and it is not as populous as the Big Smoke. Scotland's NHS is also much better, effective and time-efficient compared to the English one. Therefore, if you ever need medical help in Edinburgh, you will not have to put up with long queues and a long waiting list to get a doctor's appointment.
It is more scenic
Finally, Edinburgh is officially more beautiful and scenic compared to London. That makes sense given that Scotland was also recently voted "world's most beautiful country."