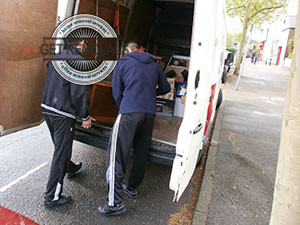 Everything happens. Sometimes last minute home removals are inevitable and there is little that you can do. Moving homes is usually considered to be a process filled with planning and preparation, and that's usually what stresses out most people. But a rather different and even more worrying scenario is possible. For example, when your removal's supposed to happen in the last minute due to whatever factors.
Instead of stress out even more there are several things that you can do. Technicians specializing in professional removals often require a couple of weeks notice and booking in order to take up a job. If you do not find a removal company accepting last minute booking, your only option is to hire a van that you are going to drive on your own. There are several things that you should look after for in such a case:
That you or a friend who is available are licensed for driving such a vehicle.
That all hands that cannot help with the process of moving and preparation – kids, pets, elderly, – are looked after for at a place where they will not stay in the way.
Ask the seller or broker of your new house if you can drop by with some bulky items that you can leave at the garage or yard of the new house the day before the actual move. Now, in most cases that's not allowed, but there is no harm in asking, right?
If the above mentioned is impossible, you are left with the possibility of hiring a storage unit, or leaving the items you are not going to need immediately at the garage of a helpful neighbor or friend.
When the day of the removal comes, you should pay special attention to the way you load the van you have hired. The best thing to do is give your local moving company a call – especially if it is the one you have hired the van from. Most operators will be happy to provide you with free moving advice over the phone.
The key element when loading the van is not to load room by room, no matter how logical it may seem. Such a strategy will have a negative effect. Instead, you should pack boxes with near or the same sizes next to each other. In this way, you will make full use of the volume and capacity of the vehicle.
When hiring the van, make amends with your limited budget. You should get the vehicle at least a day before the move, no matter how more expensive the ordeal can gate. Last minute removals especially require that you look your comfort and de-stress first, and then the budget. Otherwise nothing is going to be done properly. When you get the van a day earlier, you will have the chance to pre-load it with the most basic items, or just take your time with the whole loading process. This will be pretty great for you, believe us.