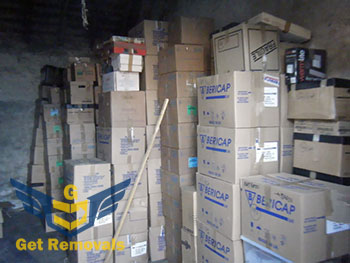 For most people, removal is a stressful experience and they feel so many mixed emotions like excited, worried, sad, tired, exhausted, etc. But, do not ignore your feelings, face them and accept them. Removal is time and money-consuming experience that affect your family, children, friend, and pets. However, removal doesn't have to the worst period of your life. Yes, it can be difficult since you have to pack everything you own and start a new life somewhere away from people and places you love and are used to. There are smart ways to organize and just face the fact that it is not a simple process but it can be done with as less stress as possible.
What's important is that you understand that organization and careful planning are the keys to an easy and stress free removal. Research and gather as much information as possible and then make the right decisions based on your knowledge. But, try to have a positive attitude and focus on good things and the entire removal process will be over in no time. This is one of the ways to cope with a change. Also check the following tips to avoid stressful removal.
Take your time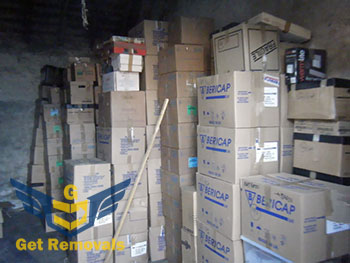 Removal can take weeks, even months. You need time to pack everything, but before that you need to purchase packing material including boxes, tape, bubble wrap, packing paper, labels, moving blankets and linens, etc. This can also be expensive but instead of buying these packing items, you can ask your friends or family for help or go to the stores to get free boxes or paper. Additionally, some moving companies offer free packing supplies that you need or they are included in the price after you hire them.
Next, you need to find a moving company that will meet your needs and requirements. Also, if you still haven't found the house or apartment to buy or rent, you will need even more time for that. After that, once you relocate, it takes time to settle in, unpack your belongings, get to know your new neighbours, etc. The entire process is time consuming but with proper organization and enough will, you will survive.
Finances
Financial stability is extremely important when relocating. You have to have enough money in your account to live on until you start making money at your new job. First, you will spend probably more than planned for removal.
Everything costs, from packing material, hiring moving professionals to paperwork arrangements.
If you are moving unusual items, like piano, it will cost you more.
You have to consider life expenses of each family member.
Bear in mind that life expenses in your current place might not match the ones somewhere else, in different country.

Be prepared for unexpected situations

. Some items might break and you will need to replace them with new ones. Or some other expenses can occur, things you never thought could emerge.
Take care of yourself
Removal causes great changes. Perhaps you need to adapt to a different climate, you will have a new job, new friends. In all that chaos you forget to take care of yourself. You don't eat or sleep enough, or you have no time to rest. The only thing you have on mind is getting everything done. But, you cannot take care of anything if you do not take care of yourself. You cannot give 100% if you don't feel well. Stressing over removal situation can only cause health issues, not to mention that everything will prolong if you are not focussed enough to get the things done timely and accordingly.  Your body needs a break; your mind also. Go for a walk, go to the cinema, or meet up with a friend.  Also, don't neglect your children and their feelings. Your pets, if you have any, also feel that something is happening.
Your kids
Removal has an impact on your children, too. They have to change schools, they have to make new friends and adapt to new environment and its customs and culture. It can decrease their social skills. According some researches, a removal can cause stress and disrupt the routines of  achild, which has a negative reaction for healthy development. Even if the child doesn't change school, removal still disrupts his/her daily routine. It is harder for the teenagers because they find changes difficult to accept. They usually have created a safe circle by now so removal is not something they will look forward to. Their behaviour and feelings will also affect you. Therefore, pay more attention to them, talk to them, tell them that starting over can be even better than continuing living like now.
Your pets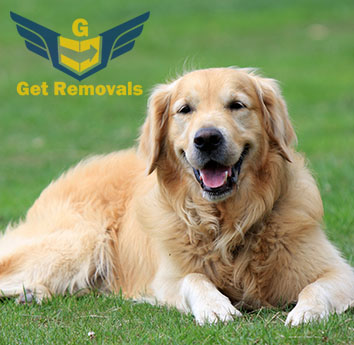 Your pets also feel like something is going on. They will need time to adapt because new surroundings may scare them. They are used to old smells, household objects, etc. Do you remember the first time you brought your dog home? It probably took a while until it got used to you, new place, etc. you will probably understand why moving may affect them too. They might become disoriented in the new neighbourhood. Just relax and try to show your love for them. You can also take some of their old things with you like toys or beds.
In conclusion
Being open to embrace the changes is the recipe for having stress free and successful removal. Remember you will have an opportunity to enjoy new life with new friends and colleagues, in your new home. Removal changes your lifestyle and affects your children as well. You will need time to adapt but have a little patience and things will turn out just fine. No one ever said that moving is easy. It is hard but you can make it less hard by changing the way you think and act. Therefore, have some patience and enjoy the new start. Great things are waiting for you if you think of removal as a beginning, not an ending.