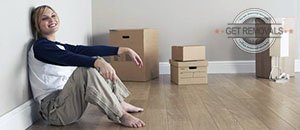 Let's start with the real bad news – the only way to have a thoroughly hassle and stress free moving experience and not put yourself and your family under any pressure or strain is to actually give up the removal. This, of course, is not possible for a number of reasons – you might be relocation because of the requirements of your new job, because your old place does not comply with your needs anymore, or in the ideal case – because you have found the house of your dreams. So one thing is clear – the removal is inevitable. What you should do now is think of strategies that are going to make it as pleasant and comfortable an experience as possible.
Fortunately, there are a number of things that you can do in that direction that are going to provide you with quite satisfactory results. Moreover, the greater part of them is not related to additional expenses that are going to put strain on your budget. Remember, the main goal is to reduce stress as much as possible.
First and foremost, you should start looking for removal services available in your area in advance. The sooner you start, the better your chances are of finding the perfect contractor for you. Check the local business guides and find the companies that operate in your area. When you pick up a moving contractor, book their services in advance – in that way you are

likely to even get a discount

!
De-clutter your property. Chances are that there are a lot of unnecessary items accumulated in your old place that you would neither want nor need to get with you when you are moving. So sort everything out and get rid of the items that you deem unnecessary. In that way you are going to reduce the number of objects that you need to get packed and loaded on your movers' truck/van. Some of them you can even sell for a little profit, especially if we are talking about old furniture or clothes.
Keep panic at bay. You do not need it, especially on your moving day. Get everything planned. More importantly, make lists of everything that you need to be taken care of. Thus you will avoid forgetting something important and causing yourself unnecessary stress when the time comes to move.
Get moving insurance. In this way you will worry less about your items getting damaged during the transportation process. If you have hired a good removal company, it is unlikely that such a thing is going to happen, but

it is always good to be prepared

, isn't it?
Get all documents in order. You should check out the regulations of the local council at the place you are moving into. Change your driver's license and ID. Make sure that everything is fine with the enrollment of your kids at school in your new place of residence and find a new General Physician in advance.