Long travels to work on a daily basis are inevitable. They are actually an integral part of our culture. Even though the transport infrastructure, and the railways in particular, are so well developed that commuting becomes relatively easy, killing the time on the way to your office, and especially from it after a long stressful day, could be a real problem.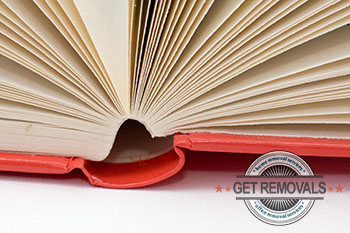 Next time you are overwhelmed by the horrors of a commute, don't despair and restrain yourself from starting the search to a new, closer place to live, and a company specializing in removals to help you with the relocation. Try the hassle-free and far less expensive solution first – get a good book with you on the train/bus. We have made a selection of some of the best books of 2015 so far and we are certain that you will find a suitable starting point there.
The Girl on the Train by Paula Hawkins became an instant best seller upon its release in February. It is basically a suspense story, and the protagonist is actually a commuter on a train in London – it will definitely make you look at your daily activity in a different light – not to mention the fact that you will be on the edge of your seat the whole time you are reading it.
Go Set a Watchman is Harper's Lee long waited second novel. Despite the fact it was branded as a second part to "To Kill a mockingbird" the novel takes place before the events in the author's celebrated cult classic. There was a lot of controversy surrounding the release, but in our opinion Go Set a Watchman is a must for every educated reader.
A God in Ruins by Kate Atikinson, an already well established name in British literature, follows the life and times of Teddy Todd, a wannabe poet, RAF pilot and more – and his life during the War and beyond. It is a captivating tale about a young man and his struggle to achieve his dreams in a world that is quite different from anything he has ever expected and hoped for.
Finders Keepers by horror master Stephen King is a guaranteed pleasure. Every novel by King is a page turner, and here you will see the master in a different light. It is the second installment in his crime-trilogy. The story revolves around the murder of a reclusive writer, a mix of Philip Roth and Jerome Salinger. There is the hardboiled detective Bill Hodges from the previous novel Mr. Mercedes too.
Pirate Hunters by Robert Kurson is probably the most distinct feature on this list, mainly because it is not a novel, but rather a non-fiction book. The award winning author Robert Kurson follows the story of John Chatterton and John Mattera who are searching for the sunken treasures of Joseph Banister's (a famous pirate) ship. The story is a hundred percent true and would definitely bring you into thinking about stranger tides – and eventually forget that you are on a train with hundreds of other tired-of-work people.