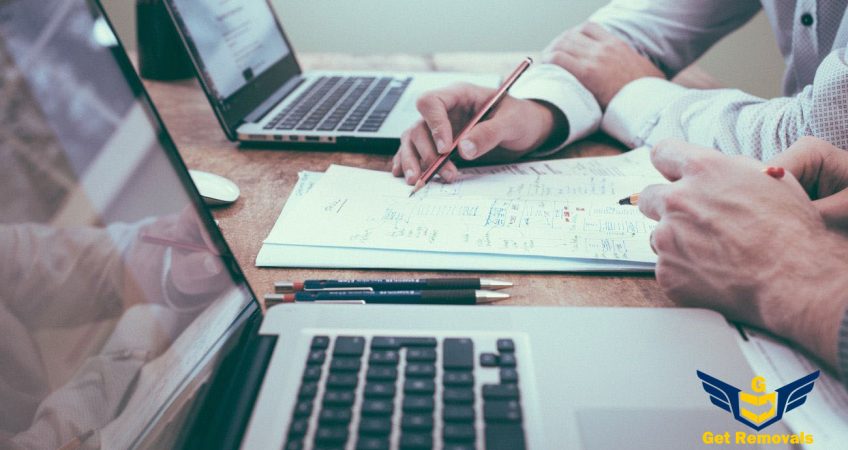 If you decide to hire a professional moving company for your removal, it is common for them to carry out an in-home estimate to determine your quote. Movers will come to your house and assess the number of your belongings and find out other details of your removal. But before you hire company for a comprehensive domestic removal service in London, make sure you do your homework and research. Additionally, it is recommended that you schedule at least two in-house estimates before you make up your mind.
Here are few tips on how to prepare for your in-house estimate:
Start as early as possible;
Make an inventory list;
Be specific about what services you want;
Ask questions;
Trust your judgement;
Step one
Your first task is finding a couple of moving companies that provide excellent moving services in your area. Then, you need to contact them and request your in-house estimate. Some companies will ask you to fill in their inventory list but most of them will require in-house survey with their team coming to your home and providing you with the quote based on the number of items you move and other details.
Start as early as possible
As soon as you start planning your move, you need to schedule your estimate. The sooner you do it, the better. Considering you have enough time, four weeks before the moving date will do the job. But if you have less time, start planning an in-house estimate immediately.
Make an inventory list
Before movers arrive at your house, you should make an inventory list of items you are moving. This list will help you during the survey but you will also find it useful when loading and, most importantly, unloading your belongings after you arrive at your new place. But, what to do with items you will not move? Well, you need to label them by using big and colourful sticky notes so that it is evident that these should not be included in the survey.
Be specific about what services you want
During your survey, ask your movers about the additional services they offer and their price. Usually, the main service only includes manpower and transportation but perhaps you want some of the following additional services:
packing/unpacking
storage
specialty items removal
furniture assembly/disassembly, etc.
Ask the right questions
Before your movers come to make an in-house estimate, you need to be prepared. You need to make a list of questions to ask them so you can understand their offer and determine whether a certain company is the right one for you and your needs. Be detailed and ask even the question that might seem obvious. You need to know how they charge the move, if there are additional charges and fees if packing service is included in the offer, etc. The more questions you prepare, the quicker it will become clear whether a company will fit your requirements.
Trust your judgment
After the estimates, you need to decide which company is the right one for moving your belongings. Remember that the more information you have, the easier it will be to make your decision on which company to hire for your upcoming removal. Don't hesitate to ask questions in order to make the best decision.