BAR or the British Association of Removers has announced its new partnership with the UK's largest consumer body in strive to make removal services industry more trustworthy and reliable for customers. The new scheme is called Trusted Trade.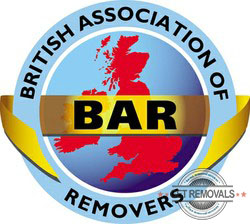 The new arrangement will basically help customers make an informed decision when hiring reputable, professional and reliable moving services. The idea is for professional removal service providers to join the Trusted Trade scheme and be listed officially as certified and trusted companies, both by BAR and the Trusted Trade program. This is basically a dual recognition and approval for moving companies.
Just like BAR membership imposes certain responsibilities and codes of conduct upon removal services providers, membership in the Trusted Trade program does the same. The program is designed to protect and promote consumer/customer rights beyond the basic requirements of the law. The overall aim of the program is to improve business practices and customer rights and care, thus strengthening the property removals industry as a whole.
People who are looking for commercial or residential removal services of the required quality and reliability will be the biggest winners of the Trusted Trade scheme as they will be able to choose a double endorsed service provider thus being confident in choosing the best. This will also benefit relocation services providers without a doubt as being part of a nationally recognised industry program will strengthen their market position and presence.
The British Association of Removers sets the benchmark in consumer protection and promotion of quality service standards. BAR membership certifies that a given moving services company is reputable, professional and reliable. Three quarters of all people have indicated that using a BAR certified removal company gives them the necessary peace of mind.
BAR have been quite busy this year, as they have also launched a new trade association for single-location removal services, known as Federation of Removers (FOR). Currently, FOR is a brand new, non-profit trade organisation with the goal of enhancing the reputation and reliability of the professional removals industry. Secondary aim of FOR is to provide its member companies with a comprehensive range of essential services, guidance and advice in developing professional work standards and ethics, for their own benefit and that of end customers.
FOR reaches the removals industry at grass root level. Besides applying the guidelines and norms set by BAR, the newly formed association applies its own set of industry excellence practices (approved by BAR as well). The code of conduct and the guidance provided to removal service providers encompasses a wide range of industry aspects, from mitigating and settling disputes to coming up with highly efficient property removal schemes.
FOR can be joined by any removal services provider, who is a UK based business, trading in the single-location national removals industry. Generally FOR (and BAR) welcome any reputable removal company which demonstrates commitment to high professional standards and ethics. Improvements brought upon the new trade and industry schemes are expected as early as the next one or two years.