You were offered the position of your dreams but the downside is that you have to move to another city. While taking such a decision isn't easy, moving to another city is much harder. This is why we have decided to write down a step by step tutorial on relocating for all first time movers that are moving to another city because of their careers.
The first that you must do is to request a written job offer from your future employer. This will give you the certainly that your new position is a done deal and that you can proceed with the relocation arrangements.
The second thing that you must do, is to contact your currently employer and hand him a 30 day notice that you will be leaving. It is very important that you notify your currently employer in full accordance with the parameters of your employment agreement because if you don't your present employer may hamper your relocation.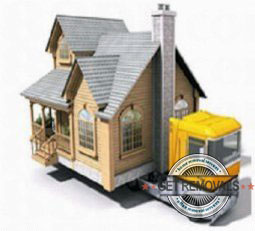 Next head to the offices of your utility service providers and notify them that you will cease using their services because you are moving to another city. If some of the providers have offices in your new city, you can request them to transfer your account to your new address. Ultimately the choice is yours whether you will transfer your account or close them, but you will have to hand in a notice about your intentions to move.
Now allocate a relocation budget and stick with it to the letter. By having a moving budget you will protect from overspending on moving supplies and removal services. Keep in mind that removals can be quite costly so if you can have your future employer cover the expenses of your move.
Next scout your area for moving companies that provide inter-city relocation services. Don't make the common mistake a booking the first company that you find. Instead scout numerous companies and hire the company that has the friendliest and finest quality/price ratio. Also always seek for a company that provides full removal services which basically include packing, loading and transportations services plus moving insurances. This way you will have the peace of mind that your relocation will be handled by a team of professionals and that you will get reimbursed in the case of an accident.
When you are deciding what to take with you, don't bother on reflecting whether you should take every day items with you. Instead throw away or donate these items as you will purchase new ones once your relocation is over. Also don't bring along too much memorabilia. You are starting a new chapter in your life, so there is no use of bringing things that will remind of your former life.
Once you have sorted everything out, contact your new landlord at least a week before your arrival and notify him when exactly you will be arriving. This way you will give your landlord enough time to prepare your new home.
As you can city planning and conducting an inter-city relocation can be laborious and time consuming, so don't wait a minute longer to roll up your sleeves and star working on your move.