Business and industry have long since used the power of computer software and applications to make every day work more efficient and profitable. Indeed high tech, high profit industries and market segments have embraced and taken advantage of many essential pieces of software, though there are certain industries where the use of software products has not been so widespread due to one reason or another.
In the professional removal services industry, specialised computer programs have been in use for a number of years. Not all removal companies though have gotten in the habit of actually using computer programs to optimise their day to day business. In some cases, the size of the removal company itself and the amount of work they got on a daily, or weekly, or monthly basis does not call for the need of specialised software products. In other cases, the removal services providers might be reluctant to implement a piece of software in their daily business because of transition and training costs, potential errors etc.
An Australian based software development company has designed one of the smartest and simplest pieces of removal industry computer programs available to operators right now. For the purposes of this article, the computer software will be referred to as The Program.
The Program gives removal company managers and coordinators the ability to easily control, follow and coordinate jobs orders, job progress, performance, customer preferences and many, many more.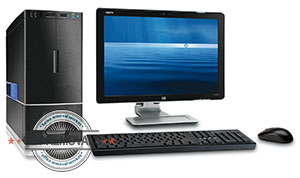 One of the most important things to note about The Program is the fact that it is web hosted. Being hosted online, The Program is accessible from anywhere in the world. The Program allows quick and easy access from most internet web browsers on all devices including of course smartphones and tablets.
Since The Program can be accessed online through any type of mobile or desktop device, from literally anywhere in the world, people in charge of the removal services company will be able to have control and coordinate their business from anywhere at any time day or night. Remote but direct control over office duties and daily work is vitally important for many removal companies.
The Program is also able to manage and coordinate everything from initial quote to weekly volumes and all in between. The software keeps in check everything including initial customer (quote) inquiry, customer inventories, cubic meterage calculator including override functions, customer notes, allowances, quoted prices, job sheets and many more. The Program allows removal company managers to streamline daily business in such way as to be more profitable through higher work efficiency.
Everyday work management is easy as child's play. Using The Program removal services providers can provide their drivers with professional job sheets, complete with item inventories, quoted pricing, customer contact details, created instantly at the click of a button and added to the driver run. Managers can also receive weekly volumes for set runs and keep better control over their business performance.
The Program also comes with highly intuitive customer database and management functions. Customers are assigned unique ID numbers at initial contact which makes searching through the database (using different details) much easier and more effective.