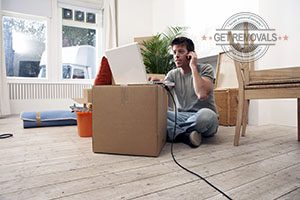 When you are planning a home removal of any kind, it is always a good idea to go to the experts in the field for advice on how to plan and execute the project so that it presents you with as little stress and strain as possible. In this case, we are going to save you the effort, because we have complied some advice based on the experience of some of the best movers in town, so that you can make your relocation far more cost efficient.
Your budget is likely to be under a lot of strain even as it is – expenses for finding the new place where you are moving in, as well as other related matters would be enough even if you did not have to pay for professional removal services. So here is a list of tips that will help you reduce the cost of your removal:
Choose the day for your relocation wisely. Have in mind that for contractors, the busiest days are Fridays, weekends and around the end of the month. Logically, it is most expensive to hire a moving company in those days. If you go for the beginning of the month removal, or choose to carry out the job during the week, that will considerably reduce costs.
Make sure that you have got rid of all unnecessary items in your old place, so that you can reduce the number of objects you are going to take with you, thus saving on both packing and moving. You can simply throw away the unwanted items, or give them to charity. Even sell them online so that you help yourself patch the budget.
Most contractors would offer to do the packing for you. It is a vital part of every removal and you would want to have the job done properly and quickly, which your removalists of choice would be able to do. The problem is that you are going to have to pay for that luxury. Instead of getting trained specialists do the packing, just do it yourself. Even if you do not decide to go for that service with your contractors, they will still be glad to provide you with high quality packing materials, so that you can do the job on your own – and they will definitely come on a good price. Then you will have to set aside several days before the actual move, so that you can tackle the task properly and hassle-free, while saving good money.
The best thing to do however is to get acquainted with the prices on which moving companies in your area work and thus make it possible for you to pick up the one that offers the best deal. Fortunately, it is quite an easy task to accomplish, since the only thing you have to do is to get in touch with all of the contractors and request a quote from each and every one of them. Then make your choice.