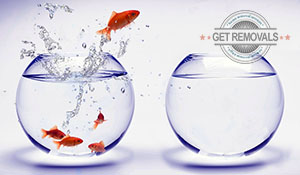 You have decided to change your surrounding and relocate but you cannot decide where to relocate to. If that is your case, have no worries as we will help you find the ideal destination for you.
Determine the reason for your move 

– Some people relocate because of the climate while others relocate because they won't to work a job with bigger and better career opportunities. Once you determine the main reason for you desire to move you will be able to more easily filter out any potential areas.
Conduct some research 

– Next scout the numerous potential areas to which you can relocate. For instance if you are an engineer and you are moving because of your career, reconnoiter the various areas and discard all areas that have a low need for engineers.
Consider the language 

– If you have decided to move within your own country then language is not an issue. But if you have chosen an area that is located abroad than you must seriously consider whether you will be able to learn the native language. Keep in mind that some language are much harder to learn than others, so make sure that you choose wisely if you decide to move to a foreign country.
Removals 

– Long-distance removals can be expensive, so before you choose an area that is located far, far away make sure that you can afford it. If you can't chose an area that is located more closely to your current location. Although the latter is not the perfect scenario it will still allow you to change your known environment and start a new life.
Visit the potential locations 

– Before you make your final decision, make sure that you visit in person all potential locations. By doing so you will get a better idea of what awaits you once you have moved. If you cannot visit all locations personally, use internet applications that will allow you to tour the area virtually. Although it won't be as accurate as the real deal, it will still give you a basic idea on what your new surrounding will be like.
Once you have meticulously considered these five factors you will be able to easily choose the location that suits you and your needs based. When finally you have chosen an area, contact all concerned parties such as your landlord, service providers, employers and etc, and notify them that you are going to move away.