<id="removals">NW2/NW10 Neasden has never been serviced by a better professional moving company than ours. Just give us a call next time you have to get your home, or just a single piece of furniture relocated and you will see for yourself where the source of our confidence lies:</id="removals">
When it comes to professional removals Neasden residents can count on us for a comprehensive list of services that will cover all their potential needs.
Our movers, drivers are helpers have years of experience in the industry. They know all tricks of the trade and operate with impeccable methods, specialized tools and equipment that guarantee efficiency and safety for your items.
Our large fleet of clean vans is driven with the help of GPS navigation so that the shortest and safest route is always chosen.
Our competitive prices are individually estimated in accordance to the specs of the job. We also offer mid-week discounts so that in any case we will be able to provide you with an affordable solution to your project.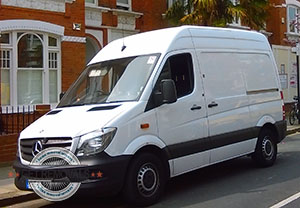 We carried out a large number of domestic and commercial removals Neasden residents and business representatives have counted on us for. You can trust us to tackle your project with professionalism and care too. What we guarantee is that you are going to be spared from all the pressure, stress and strain relocations usually are associated with. Our technicians will take all the unnecessary hassle from your shoulders so that you have not a single thing to worry about.
Contact our moving team seven days a week
There is one simple thing you have to do in order to make that come true. Pick up the phone and call us for booking and a free no obligation quote. Make a reservation for the exact day and time that would be most comfortable for you and we will be there – it would be easy having in mind our very flexible schedule which can be tailored in accordance to your preferences. We are looking forward to being at your service.
As we have already have had the opportunity to say our company operates in the district of Neasden, which is located in Brent just to the north west of the City of London. Neasden is a densely populated, multicultural area, and finally one of the best places to live in London today. It main claim to fame is definitely the Neasden Temple. It is not only the largest Hindu Temple in London, but when it was founded in 1995, it became the first Hindu temple in Europe to be built entirely of stone. Even though Neasden was once named "the loneliest village in London", you cannot deduce that by the way the district looks like today – it is a colorful and lively place with people of all nationalities imaginable living here. The atmosphere is definitely unique. Among the famous residents Neasden can be proud of are producer and film director Gerry Anderson, musician Charlie Kunz and MP Sir William Roberts.
Call Our Professional Movers for All Your Neasden NW2 Moving Needs
Get Removals can help with all your moving needs, whether you're moving to or from Neasden NW2 or anywhere else in the country. Our teams are fully vetted, insured, and we've years of removals experience. You can count on us because we're:
Trustworthy
Always on Time
Polite and Friendly
Whatever your house moving needs, we can tailor a package to suit your budget.
Neasden is No Longer 'The Loneliest Village in London'
Neasden NW2 is no longer lonely anymore as it has become a popular location for families to live. It has quick access to London but has a pace of life of which many London residents are jealous.