London has a worthy spot in world history, culture as well as pop culture and the arts. The city is also one of the most ethnically diverse and multicultural metropolises in the entire world, making it a real melting pot of culture and religion. London's economy is one of the strongest in the world, and niches and industries in the city are well presented and developed. One such industry is professional property removals – London based house and office removal companies are amongst the most reliable and experienced out there. Whether you have small scale or elaborate service requirements, local removals specialists have you covered.
As mentioned the city is one of the important cultural hubs among the biggest cities in the world. Including the largest and most renowned – British Museum, where the Rosetta Stone is kept, London is home to a total of hundred and seventy other museums. Currently, three of the world's top ten museums and galleries are situated in London. The city is home to eight hundred and fifty seven galleries.
London Culture Facts
The city boasts three major national museums that delve into its military and maritime history, offering a wealth of knowledge for history aficionados. Moreover, London's cultural and scientific quarter is home to a number of notable typical attractions that celebrate both the ancient and the modern. For instance, the British national collection at the National Gallery is a testament to the UK visual arts sector's prowess and historical significance.
London's musical history is equally legendary. Most popular band tours make it a point to perform in this iconic place. The likes of London based artist Adele have serenaded millions with their melodies, further solidifying the city's reputation in the global art market. This is further bolstered by the thriving urban scene, mainstream professional theatre staged at over a dozen famous theatres, and the physical theatre scene which offers a refreshing departure from the norm.
For dance enthusiasts, London is a paradise. With touring ballet companies and exclusive venues that show dance performances, there's always a treat awaiting. Dance companies putting on world-class shows are a common sight. The capital also features three major concert halls, dedicated chamber music venues, and a plethora of other spaces where live performances, from the London Symphony Chorus to the London Philharmonic Choir, leave audiences enthralled.
London's pull as the UK's cultural centre isn't just limited to music and dance. The city proudly showcases major contemporary art venues that highlight both emerging and established artists. This bustling metropolis is also Europe's busiest film production centre, churning out cinematic masterpieces and playing host to international film festivals that attract cinema enthusiasts from all corners of the globe.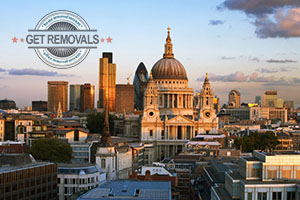 Artistic events in the capital are aplenty. Each year, the city hosts more than thirty two thousand music performances – that makes an average of six hundred and seventy one events every week, with seventeen percent of them free entry. The city is also a prime filming location for some of the most popular films in recent and not so recent years. East London in particular is the preferred area of the city where directors make movie magic happen.
Multiculturalism in London
Bricklane Market in Spitalfields is one of the most ethnically diverse areas of London, the district is home to large Bangladeshi community and recognised for its exceptional South Asian cuisine choices. The specific name of the market is derived from its strong industrial past during which it was one of the key locations for making of bricks, roof tiles and other ceramic items needed for construction. Brickmaking was a traditional local occupation since the fifteen hundreds. One of the biggest calendar events in Bricklane is the Bengali New Year – Baishaki Mela. The New Year bash in Bricklane is the biggest Bengali celebration outside Bangladesh.
When August bank holiday weekend comes around, Londoners and visitors alike flock to the Notting Hill Carnival, Europe's biggest street festival. This vibrant event, which has its roots in the city's Caribbean community, has become one of the British cultural icons, attracting millions every year. And if that weren't enough, London regularly plays host to various international sporting events, courtesy of its many professional sport teams.
Of course, we cannot forget the city's rich history. From World War II memories that still linger in the air to the classic punch and judy show that has entertained generations, London is a blend of the old and the new.
London is also a fashion capital to a large extent. Eighty five of the all fashion designers in the UK are based in London, together they make up a large portion of the country's twenty one billion annual turnover.
Cultural and artistic myths have been a part of the city's folklore for ages. Like for instance – apparently, the tomb of famous Elizabethan poet Edmund Spenser (in Westminster Abbey) is believed to contain rare, unpublished works by his contemporary the great William Shakespeare. The story goes that Shakespeare threw unpublished work into the grave of his colleague in sign of respect, and then is tomb was sealed.
London's architecture is specific and unique. Special city managed programs and classifications assign and keep the importance of buildings of this statute. Currently, there are forty thousand grade listed buildings, and hundred and fifty ancient monuments across the city. London has also got four UNESCO world heritage sites.