London is probably the greatest city in the world. It is also one of the biggest. More and more people every year come to live in London. The increase in the business of the man and van companies operating in the metropolis clearly shows that this tendency is a reality indeed. But active man and van contractors are far from the greatest thing about the capital.
The list of celebrities living here is overwhelmingly long. On every street you should be looking to spot a famous face. Chances are that you will do in the end.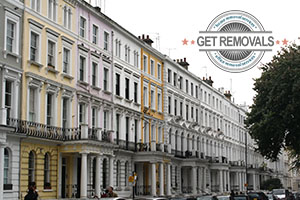 One of the most popular places for hunting celebrities here is definitely Notting Hill. This colorful district with tree-lined houses first came to prominence thanks to the eponymous film starring Julia Roberts and Rhys Ifans. Some of the most famous local residents include businessman and Virgin Corp. CEO Richard Branson, Robbie Williams and Elle Macpherson.
Richmond is another famous place for celebrity spotting. In addition to being one of the most affluent districts in the capital. People living here are such names as Angelina Jolie and Brat Pitt, who rent a huge beautiful Victorian Mansion on the territory of Richmond. Mick Jagger from the Rolling Stones also owns a house here, and so do Colin Firth and Sandra Bullock. As you may have noticed already, Richmond is particularly popular with Hollywood stars, and there is a reason about this – the place is truly fantastic and bears an unique spirit that unsurprisingly appeals to the well-to-do.
St. John's Wood, located in the premises of Regent's Park has more celebrities per square mile than Hollywood itself. Have you heard about Keith Richards and Sir Paul McCartney? Yes, of Rolling Stones and The Beatles respectively. Well, they both live in St John's Wood. It can safely be stated that this place preserves the true spirit, past and future of world music in the face of those two. Nigel Kennedy, known for his unique skills with the violin, as well as being a hard-core Aston Villa fan, also owns a property in the district. Ewan McGregor, also known as Darth Vader's original master in the Star Wars universe – Obi Wan Kenobi, also lives here. According to the tabloids and observant residents of the district, he can often be seen jogging along the streets, staying in shape for the time when he is going to have to fight the Empire again. Lily Allen is often spotted leaving her home in St John's Wood too, where she lives with her husband, builder and decorator Sam Cooper and their two beautiful daughters.
Belsize Park is another famous celebrity hideout. Or not so much of a hideout as a private estate, especially for Chris Martin, who bought a huge mansion here with Gwyneth Paltrow at the time the two were still together. Even today Martin expands the property by buying neighboring house. Other famous residents of Belsize Park and the neighboring Tufnel Park include names such as Damian Lewis Bill Nighy.